Dimesale For The One Time Offer - Get It While It's at the Lowest Price!
Grab This eCourse and Report To Help You Get Opt Ins For An Email List - Parents Are Awesome To Have on a List...They Are Buyers!

I've already given you a heads up about this one time offer, so I will make this quick. You can take advantage of this dimesale PLR deal - so I'd take advantage of it while the price is so low.

This pack is specifically designed to get people on your email list, while the first one was more to use as content on your blog post and attract parents to your site. This bundle will get people to sign up for either the 10 Day eCourse or the 18 page report.

You can also take the eBook add some pictures and have a low entry product. All three of these packs compliment each other.

Here's Whats In Your One Time Offer:


SummerCamp101 Report

This is an 18 page, 6,299 word report has a brief intro and then covers the following topics:

Section 1 - Why Send Your Child to Summer Camp?
Section 2 - The Most Common Types of Camps
Section 3 - Specialized Summer Camp Options
Section 4 - How to Choose the Best Summer Camp for Your Child
Section 5 - A Typical Day at a Day Camp
Section 6 - What to Expect at a Sleepaway Camp
Section 7 - What Should Your Child Pack For Camp
Section 8 - What To Do If Your Child Has Separation Anxiety Or Is Homesick
Section 9 - How To Manage the Cost of Summer Camp

Also includes: eCover in Jpeg


Summer Camp eCourse Titles

This eCouse is 10 days long and covers the following topics:

Day 1 - The Wide Variety of Summer Camps (523 words)
Day 2 - Camps For the Underprivileged (518 words)
Day 3 - Discover the Fun of Sports Camp (515 words)
Day 4 - Explore the Wonders of Arts Camps (467 words)
Day 5 - Have You Considered an Academic Camp for Your Child (553 words)
Day 6 - Could a Pre-College Camp Be Right for Your Child (542 words)
Day 7 - Camps for the Budding Entrepreneur (542 words)
Day 8 - Learn More About Enrichment Camps (513 words)
Day 9 - Camps Designed with a Special Focus (526 words)
Day 10 - Summer Camps with a Religious or Spiritual Dimension (522 words)


This PLR pack is on a dimesale and will eventually get to be over $20 - you'll get 28 pieces of content for a low starting point. The quicker you buy, the more you'll save.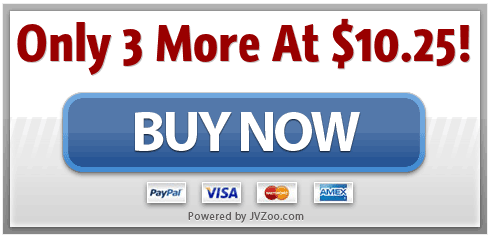 All PLR Products that you purchase from us are non refundable.


PLR Rights Terms:

1. Don't pass on PLR rights to anyone, so your customer's only get personal use rights.
2. Do not put our name on it.

Thank you,




Jennifer & April

Please note – this is PLR that I have bought a special license to sell. But rest assured It is high quality content. I provide it because I want to make sure my customers get the opportunity to purchase what they need, when they need it. Make sure you don't own this already. I will always let you know if a pack is under special license or not.