Lowest Price This PLR Bundle Has EVER Been! Just $9.95
48 Hours ONLY
Money Making Opportunity With This PLR Bundle!
"Comprehensive Challenge Day Content, Product Reviews and Report That Will Help Put Cash In Your Pocket"
The Small Changes For Busy Moms Compliments the Clean Eating Diet PLR Pack or the Better Health For Busy Moms PLR! This pack will help you teach your community how to slowly make the liestyle change by creating better habits.

This PLR bundle is all about putting money in your pocket by creating a course that busy moms will LOVE! You can easily charge anywhere from $37 to $97 dollars for these in depth challenge days. You'll be guiding women who are overwhelmed and struggling to improve their health and change their lifestyle.

This content not only teaches them the most important aspects of establishing a lifestyle change - but gives them a way to get it done. It focuses on making small habits a part of their life and changing their life as they go through the challenge days.

At the end of the challenge they will not be left with a feeling of "what now" - but instead they'll feel like "I've got this!"

Become An Expert in Your Field With The OTO & Easily Create a Money Making Course With This Content
Look What You'll Get In the One Time Offer!
The one time offer includes a comprehensive 21 day challenge (22,197 words), a 16 page report on tips to creating a healthy lifestyle and 10 product reviews to help you earn money through an affiliate program - like Amazon.
21 Day Challenge To Better Health Topics - (22,197 words)
This is a 21 day challenge that starts with an introduction to the challenges and then covers the following topics:


Day 1 - Intro to the Better Health For Busy Moms Challenge (676 words)
Day 2 - Small Habits Are Better than Good Intentions (869 words)
Day 3 - How to Stop Hating Exercise by Thinking Differently and Doing Less Of It (926 words)
Day 4 – Try to Make Healthier Decisions Today Than You Did Yesterday (1,118 words)
Day 5 - Set Goals For To Achieve A Healthier Lifestyle (1,046 words)
Day 6 - Day 6 - Decide What Your Ideal Healthy Lifestyle Will Be for You and Your Family (1,065 words)
Day 7 - Be Your Biggest Cheerleader and Set Yourself Up for Success (1,254 words)
Day 8 - Talk to Your Family (1,316 words)
Day 9 - Make a Weekly Menu (1,022 words)
Day 10 – Discover Where Sugar & Salt Hide and Reduce Your Intake (1,088 words)
Day 11 - How To Organize Your Pantry & Fridge For Success (1,064 words)
Day 12 - Create an Activity List (723 words)
Day 13 - How To Find an Accountability Buddy & Make It Work For You (678 words)
Day 14 - How to Eat Healthier Foods - More Fruits, Vegetables and Whole Wheat (1,428 words)
Day 15 – How To Get To Know Yourself Deeply Through Journaling (1,413 words)
Day 16 - Healthy Snacks to Keep Within Reach (781 words)
Day 17 - Use These 52 Small Healthy Changes to Last You A Lifetime (1,588 words)
Day 18 - Find a Mentor to Help You in Your Journey (958 words)
Day 19 - Incentives Will Get You to A Healthier Life (1,524 words)
Day 20 – The Facts About Healthy Fat and How More Will Help You (1,107 words)
Day 21 - Maintaining Your Healthy Lifestyle for Life (643 words)

This challenge alone could help your audience through this transition in their life. The days are designed to help busy moms make better choices daily. Giving them small amounts of information each day, so that they don't feel overwhelmed and discouraged. All days are built onto the prior days and work in conjunction with each other to create an ultimate experience for the busy mom who is going through the challenges. Bringing up subjects that they never thought of or didn't know how to push past them.



With This Package You Can:




Build an eCourse and deliver the content through an email autoresponder

Establish a Facebook Group and provide them with a pdf of each day

Record a video course with all the content in the challenge

Produce an eBook for your community

The challenge days also incorporate the product reviews that you buy, as well as some of the articles in the front end.


16 Page Report -
66 Tips For Busy Moms To Get Healthy That Work Like Magic
(5,177 words)



This is a 16 page report that has a brief introduction and then has 66 tips about living a healthy lifestyle. These tips are
covered in 4 main categories -


Topic #1 - Exercising
Topic #2 - Food and Nutrition
Topic #3 - Changing Your Mindset
Topic #4 - Getting Support
Look What You Can Do With This Report:
Break the tips up and create a social media image

Create a Facebook group and post one tip a day

.Use it as an opt in report for busy moms who join your mailing list

Put it as a bonus report to women who join your challenge
Giveaway as a special report from Facebook Ads you run

You have many different options on how to use this report. Above are just a few ways that it could be used.

10 Product Reviews (4,888 words)



These product reviews include the following products.


1. Hamilton Beach 33969A Set 'n Forget Programmable Slow Cooker (470 words)
2. Healthy Slow Cooker Cookbook: 150 Fix-And-Forget Recipes(501 words)
3. DIETMINDER Personal Food & Fitness Journal (A Food and Exercise Diary)(523 words)
4. Fit & Fresh Perfect Portion Kit with Breakfast Chiller and Snacker (493 words)
5. Prodyne Fruit Infusion Flavor Pitcher (465 words)
6. EMeals Review (542 words)
7. Plan to Eat Review (493 words)
8. Fitbit Charge HR Wireless Activity Wristband (491 words)
9. Savvy Infusion® Water Bottle - 24 Oz (451 words)
10. ClosetMaid 1233 Adjustable 8-Tier Wall and Door Rack, 18-Inch (459 words)
Look At All The Ways You Can Use These Product Reviews:
Send them to a list with a brief comparision of products

Use them on your blog to make money


Most are tangible and can be used with the Amazon affiliate program; however, it also includes other affiliate programs for multiple streams of income.

Excellent For Using In Conjunction With Better Health For Busy Moms PLR Bundle to Earn More Money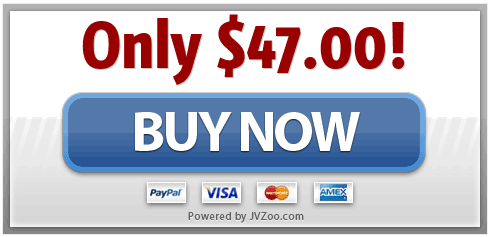 No, Thanks
All PLR Products that you purchase from me are non refundable.
PLR Rights Terms:



1. Don't pass on PLR rights to anyone, so your customer's only get personal use rights.

2. Do not put my name on it.

Thank you,


April