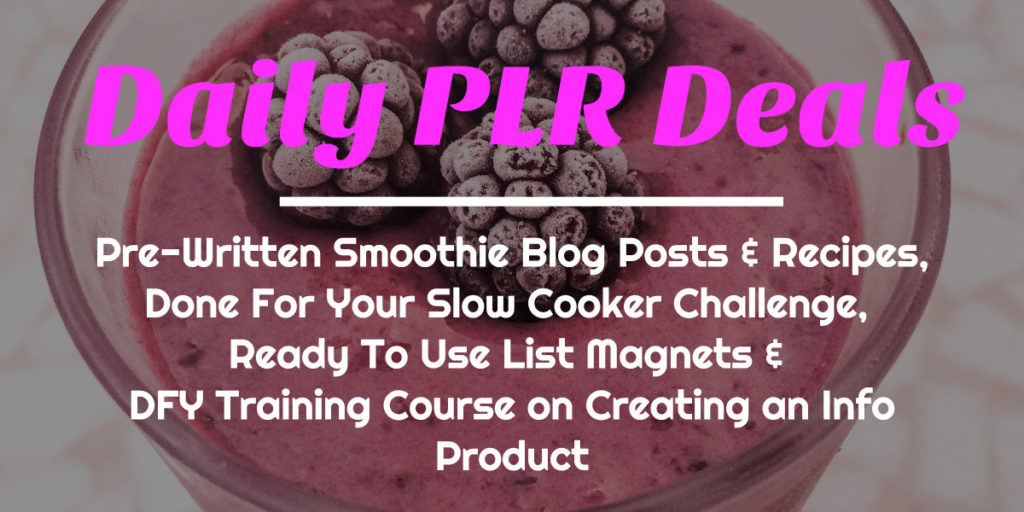 Tomorrow is my brother's wedding! They have been planning this for quite a few months, but it seems like it snuck up on me. I'm so excited for both of them. Jeanna is having family in town that she doesn't see very often, so they aren't going on a honeymoon. Plus they are having the wedding at their house and have to return wedding chairs and tables and clean up.
Daily PLR Deals in this Blog Post:
You can use the links above to go directly to the offers or you can scan the blog post below to see what is offered in each pack.
New Pre-Written Smoothie Bowl Blog Posts & Recipes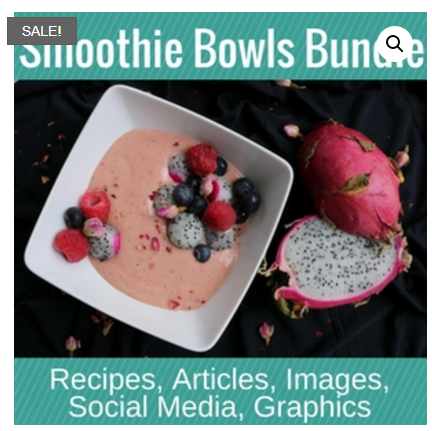 Yesterday Jennifer Andersent sent an email about her new PLR pack and I saw the topic and got excited. Yes seriously! Haha. It is on Smoothie Bowls.
Of course, I went to check it out for you all and when I saw the price the first thing I thought was, "She's crazy to let it go so cheap!" 🙂
>>Get the Smoothie Bowl PLR & Save Today!<< 
Smoothie Bowls PLR Bundle Includes: 
10 Smoothie Bowl Articles
10 Smoothie Bowl Recipes
10 Graphics for Recipes
10 Royalty-Free Images
10 Social Media Posts
Take a look at the topic titles that are included:Not only will you get lots of good topic titles, but look at all of these recipes:
1. How to Make Dessert Smoothie Bowls (406 words)
2. Options for Making a Plant-Based Smoothie Bowl (409 words)
3. The Classic Acai Bowl (407 words)
4. 4 Ideas for Lower Carb Smoothie Bowls (433 words)
5. Green Smoothie Bowl Variations (401 words)
6. The Best Toppings for Your Smoothie Bowls (412 words)
7. Health Benefits of Smoothie Bowls (424 words)
8. Tips for Prepping Your Smoothie Bowls (408 words)
9. How to Make a Smoothie Bowl Without Bananas (405 words)
10. Smoothie Bowl Variations With Veggies (408 words)
Not only will you get lots of good topic titles, but look at all of these recipes:
1. Age-Defying Smoothie Bowl (329 words)
2. Avocado Kiwi Bowl (361 words)
3. Strawberry Chia Smoothie Bowl (322 words)
4. Banana Cream Smoothie Bowl (360 words)
5. Tropical Mango and Dragonfruit Smoothie Bowl (327 words)
6. Blueberry Kale and Pineapple Bowl (321 words)
7. Mango Coconut Smoothie Bowl (341 words)
8. Strawberry Almond Smoothie Bowl (332 words)
9. Blueberry Flax Smoothie Bowl (384 words)
10. Peach Berry Smoothie Bowl (332 words)
You can put the smoothie bowl topic on a lot of different types of blogs. I mean who doesn't like a good smoothie bowl? If you own a lifestyle, mom, parenting, health, wellness or fitness blog you can talk about smoothie bowls.
>>Grab the Pre-Written Smoothie Bowls Articles & Recipes Today<<
MEGA Slow Cooker PLR Bundle
Fall is the PERFECT time for using a slow cooker unless you live at my house because any time is the best time here! I love my slow cooker, but most people put it in the cupboard until fall season starts. The reason this small appliance is so awesome is that you can throw all the ingredients in the pot in the morning and when you get home your dinner is done!
Tracy & Susanne have a MEGA Slow Cooker PLR Bundle (Use Coupon Code: PIGGYSAVES)that would be fun to run a challenge for your community. You'll get 30 recipes and 30 emails. I love this. One thing I'd do is to create a weekly grocery shopping list for all weeks before it even begins – that way they aren't surprised by what they need if they do want to cook it that day. I'd probably even go so far as to provide a calendar with the recipes on it, so that they can decide if they want to participate that day or not.
Fall is notoriously a busy time. Parents are getting used of the new regular school routine after working all day, so to be able to come home to a cooked meal that isn't pizza or stopping at the local fast food place is a major accomplishment for most. Busy parents is why the challenge will work. They can pick up all of the ingredients on a weekend and be ready to use their crock pot during the week. Plus with the grocery list – they don't even have to take
Busy parents is why the challenge will work. They can pick up all of the ingredients on a weekend and be ready to use their crock pot during the week.
Plus with the grocery list you're going to create– they don't even have to take the time to create one.
This challenge is usually $47, but right now you can get it for only $23.50.
You'll get:
30 recipes
30 emails messages
eBook "Slow Cooker Essentials – What You Need To Know About Using Your Slow Cooker"
5 Premium PLR Articles
You can use the articles to get people to sign up for your Slow Cooker Challenge.
April's Advice:
What I'd do is use August to gear up for it. Start talking about it and creating a buzz. Then start on September 1st (or maybe September 5th since that weekend is Labor Day in the US).
If you're looking for a way to inspire your list and get new people in your community quickly I'd use this Slow Cooker challenge.
>>Grow Your List Fast & Inspire Your Audience With This Ready To Use Slow Cooker Challenge Today!<<
Don't forget to use Coupon Code: PIGGYSAVES
Amazing Deal at List Magnet For Ready To Use Opt-Ins
If you missed out on any of List Magnet's deals lately – you can now get them for 50% off. You can find something for whatever niche that you're in.
Check out these Done For You List Magnets & Business Building Content:
The Marketing & Comparison Charts (Coupon Code: AUGUSTFLASH) she has are catered to businesses that help other businesses, plus there are 61 products that you can put your affiliate link on to help you earn affiliate commission.
From affiliate platforms to shopping carts – you'll be able to let your customers know what is the best.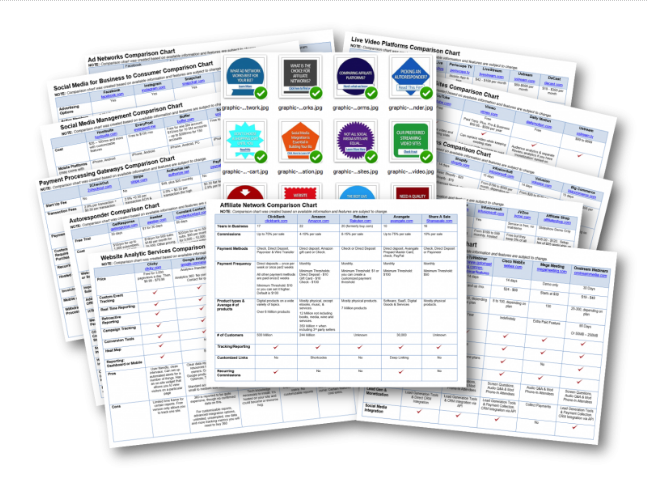 Prioritize Your Life is a Ready to Use Done For Your List Magnet (Coupon Code: AUGUSTFLASH)that will allow you to help your audience with achieving their goals and enjoying life.
Definitely two topics that can be talked about across so many different niches and age demographics! Everyone wants those two things in life.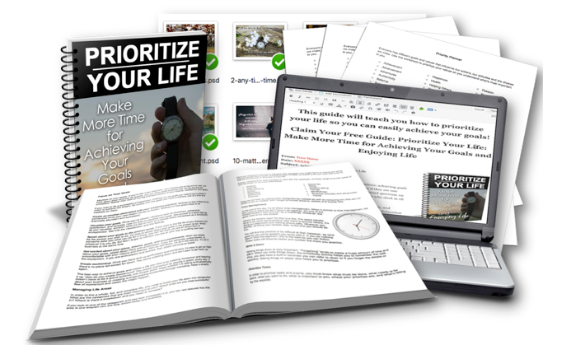 Make sure to use Coupon Code: AUGUSTFLASH
The Ready to Use Done For Your List Magnet – Secrets to a Healthy Fabulous You for 2017. (Coupon Code: AUGUSTFLASH).
We might be over half way through the year, but people still want to be fabulous no matter the time of year! 🙂 This lead magnet goes over how to limit your exposure to stress, ways to build exercise into your day, how to incorporate better money management into your life and learn better time management through scheduling.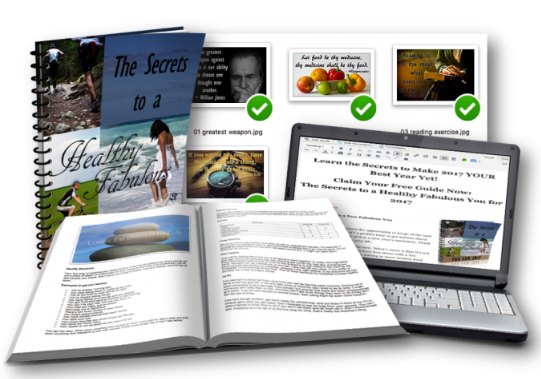 Make sure to use (Coupon Code: AUGUSTFLASH)
Those are only a few of the lead magnets and special deals that Alice has on her site.
Fast & Fearless Information Products – Last 13 Hours To Save $100
When you're teaching others about business they all want to add money to their bottom line. One way to do that is with products. Most people want to create a product, but when they look at the task at hand they get overwhelmed and then won't even start because they're not sure where to start.
>>Grab The Comprehensive Fast & Fearless Information Products Done For You Training Course & Earn Money Today Teaching Your Audience How To Quickly Make a Product to Sale!<<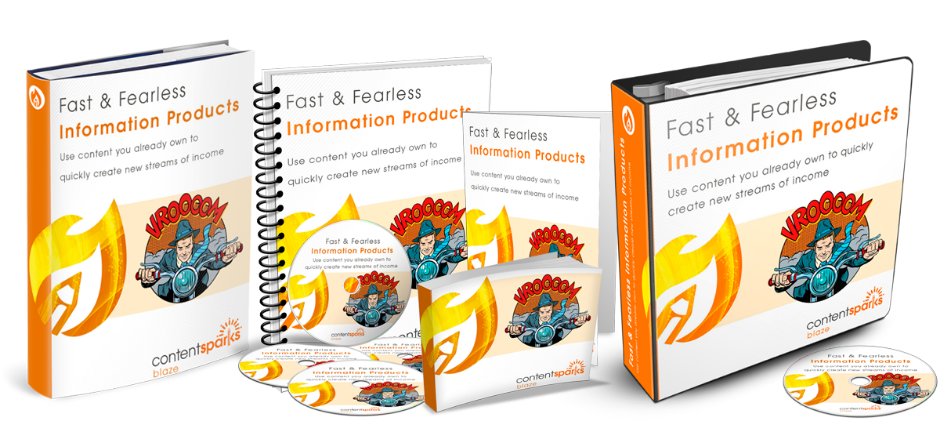 Sharyn Sheldon and her team have created a done for you training course that you can easily brand and use as your own. This is one of her Blaze Content products which means it is a complete set of materials that include participation materials, facilator resources and marketing materials.
Here's what you'll teach in the class:
Introduction
Define Your Market and Buyer
Map Your Best Assets to Your Buyer's Needs
Create Your MVP (Minimum Viable Product)
Pricing, Delivery, Set-Up and Beta Testing
Feedback and Revision
Conclusion and Next Steps
What I love about this product is that you could easily slant it to your market. This will work for small local businesses, Etsy store owners, and bloggers.
You can also be more specific. What type of small local businesses do you want to help? Cake decorators, real estate agents, dog groomers or day cares. All of these businesses have a product that could be created.
Look at all the Instructor Material You'll Get to Teach Your Course:
91 Slides – which give you a ready-made presentation for classroom, webinar, or video, so you can just fire up your slide program and start teaching (Worth at least $500 and hours of your time)
Speaker Notes – that give you the full script and instructions, so you'll know exactly what to say (just add some of your own language)
Evaluation Form – so you can get customer feedback and further customize the course for your audience (and turn them into raving fans)
Course Research Sources list – which gives you reference material so you can brush up on your own knowledge and answer any question your customers ask (Saves you hours of searching on Google)
5 follow-up emails – to send to participants after the course, which allow you to continue to provide value and build relationships, so you can make them customers for life (a decent copywriter charges at least $100 per email)
Mind Map Overview – which gives you a complete view of the content and materials, so you can feel confident launching it to your customers
Top Ways to Deliver Your Training – which helps you select the right delivery method for you, so you can reach your target audience and maximize sales
Facilitator Guide and Instructions on Using Your Content – which give you additional instructions and ideas, so that you're prepared to deliver the quality your customers expect
This is only one section of the done for you training that is provided. You still get the participant material and the marketing material.
>>Grab The Comprehensive Fast & Fearless Information Products Done For You Training Course & Earn Money Today Teaching Your Audience How To Quickly Make a Product to Sale!<<
In a couple of hours we'll probably head over to my brother's house because I think I'm supposed to hot glue brown twine on Mason Jars. Jeanna is using them as decoration. I think she is putting flowers in them or maybe it was lights. Their backyard looks amazing because they have already put the lights up and my brother built a place for them to stand in front of when they say their vows.
Have a great and productive day!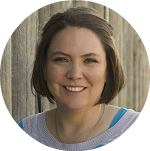 ~April
Join the newsletter
Subscribe to get our latest content by email.