Hay Fever PLR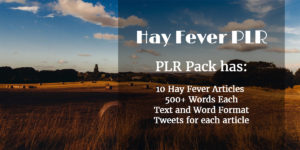 Hay fever makes you feel miserable.  The sneezing, watery eyes, headaches, congestion, runny nose and itchy eyes.  It can make you feel horrible for days on end and you'll feel like it is NEVER going to end.
People who suffer can be triggered by small things – like a cashier at the grocery store ringing up flowers.  The pollen from trees and grass during the spring and summer is the worse.
You'll get this PLR bundle for only

$10.95

!

Unfortunately hay fever cannot be cured completely.  People take pretty extreme measures to lessen the effects though!  Like shots every week for six months (or longer).  Usually these are the extreme cases, but it does happen.  I actually know someone who has severe allergies for all types of things and has been getting shots for years!  I'm not sure how often he gets them though.
According to scientists the climate change might be responsible for the long season we've been experiencing.  They also say that it is stronger than usual.
There are a few things that people with hay fever allergies can do like wear a special mask while outdoors, wear sunglasses when outside to keep the pollen out of your eyes and take showers when they get back inside the house.
Here are some products you can promote as an affiliate:
Bedding
Air Purifiers
Vacuum Cleaners
Cleaning Products
Water Purifications
Dust and Pollen Masks
Steam Cleaners
Plus you can find an affiliate program specifically for this issue – check out The Allergy Store affiliate program (pays 10%) or Achoo Allergy  affiliate program (pays 8%).
---
Check Out What You'll Get: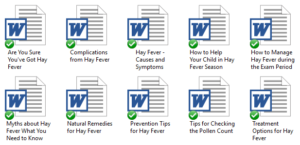 1. How to Manage Hay Fever during the Exam Period (563 words)
2. How to Help Your Child in Hay Fever Season (576 words)
3. Hay Fever – Causes and Symptoms (534 words)
4. Complications from Hay Fever (512 words)
5. Myths about Hay Fever: What You Need to Know (528 words)
6. Natural Remedies for Hay Fever (536 words)
7. Prevention Tips for Hay Fever (506 words)
8. Tips for Checking the Pollen Count (524 words)
9. Treatment Options for Hay Fever (526 words)
10. Are You Sure You've Got Hay Fever? (556 words)
Get in both Text and Word Format & Tweets for each article
---
You'll also get 10 Tweets for the articles. They come in a text file, so that you can easily copy and paste them into whichever social media platform you want to use. Just add your link and an image. Your audience will love these!
The Tweets will encourage people to click on the link and read the rest of the post or sign up for the opt-in.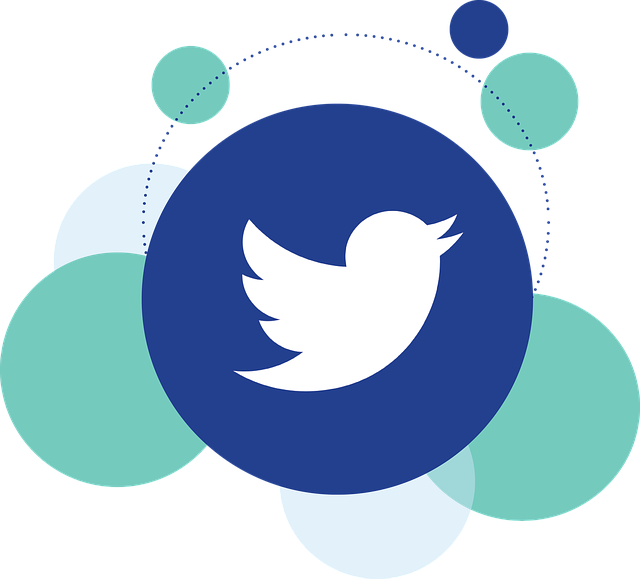 You'll get this PLR bundle for only $10.95!
After you purchase this bundle – you will get to immediately download all of your content!

All PLR Products that you purchase from me are non refundable.
PLR Rights Terms:
1. Don't pass on PLR rights to anyone, so your customers only get personal use rights.
2. Do not put my name on it.
GET MY DAILY PLR DEALS
(PLUS TIPS, TRICKS & TECHNIQUES TO USE PLR)