Are You Struggling To Create New Content For Your Blog & Be Consistent in Your Blogging Efforts?
This FREE challenge will walk you through how to create a content marketing plan for your blog and business!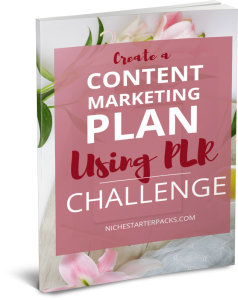 Dear Blogger and Entrepreneuers,
When you think of your blog, do you get anxious because you want to share, but you're not sure what to write or how to stay consistent?
You know you need to save time and you've bought plenty of PLR, BUT it is still sitting on your hard drive.
If you're like most bloggers and entreprenuers you've probably heard or follow bloggers who knock it out of the park when it comes to content creation and having a consistent marketing plan for their blog and business.
So, how did these bloggers get to this stage of their business?
They all have one secret weapon that they use over and over again…a content marketing plan.
The bottom line is that traffic will will be easier to get when you're consistenly adding content to your blog.
The quickest and easiest way to do this is to use done-for-you content.
Join the Create a Content Marketing Plan With PLR Challenge and discover:
Know what your intentions for your blog are to set it up for success
Structure your blog so that your topics match
Learn how to succeed in blogging consistently with a plan
Gain momentum by creating a schedule that works for you
Put it on your calendar to make sure it gets done
If you aren't creating content on a regular basis and being consistent in your blogging…then you're missing out!
Join the FREE Challenge to Create a Content Marketing Plan With Done-For-You Conent
Simply enter your name, email address and click 'Sign Me Up!' below to instantly receive your guide right away.
Insert your subscription box code here.
Your privacy is protected and your email address will only be used by Niche Starter Packs to communicate with you about content creation, how to use private label rights, providing great PLR deals and related subjects. You can unsubscribe at anytime.
If you're ready for the success you always wanted, join the FREE challenge right now. Just enter your first name and email address above and get the help you need.
Have a great and productive day!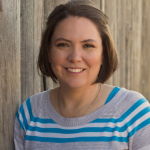 April Lemarr
Copyright ©  Niche Starter Packs. All Rights Reserved.
​