Podcasting PLR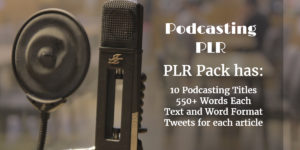 Podcasting has become really popular over the last six to seven years.  People can reach audiences through this medium that they normally wouldn't have been able to.  What I like about it – is that anyone can do.
It does cost money, to get started, but is worth the investment and you can upgrade equipment as you go.
You can teach your audience how to connect with their community via podcasting. This PLR will help you how to do it and how to grow your followers.
Podcasting can be about anything.  I've seen podcasts on travel, parenting, women in the workplace and how to blog.
April's Advice:
Not only can you teach them how to create a podcast, but you can build a resource page using the Podcasting Tools You Can't Do Without article.  I would expand on a few of the tools on this specific page to help the pick certain products like microphones and software they will need to get started.
I'd research the tools and let them know which microphones are best for beginners and why. Give them 2 or 3 different options.  Answer questions like –  What would make someone pick one over the other?  What sound difference do they have?  What about the set up?  Some attach are stand alone and others attach to a monitor.  Which is better? Why?  Really think about what someone is going to need to know when they start.
You can turn it into an ultimate blog post and create a PDF so that they can opt-in to get the report, but make sure you're following Amazon's terms if you're using that affiliate program for the links because they do not allow affiliate links in PDF's.
You can use this if you're teaching others how to grow their audience.
---
Check Out What You'll Get:
1. Podcasting Basic For Beginners (600 words)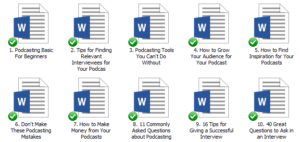 2. Tips for Finding Relevant Interviewees for Your Podcast (592 words)
3. Podcasting Tools You Can't Do Without (667 words)
4. How to Grow Your Audience for Your Podcast (600 words)
5. How to Find Inspiration for Your Podcasts (686 words)
6. Don't Make These Podcasting Mistakes (662 words)
7. How to Make Money from Your Podcasts (639 words)
8. 11 Commonly Asked Questions about Podcasting (673 words)
9. 16 Tips for Giving a Successful Interview (701 words)
10. 40 Great Questions to Ask in an Interview (634 words)
Get in both Text and Word Format & Tweets for each article

---
You'll also get 10 Tweets for the articles. They come in a text file, so that you can easily copy and paste them into whichever social media platform you want to use. Just add your link and an image. Your audience will love these!
The Tweets will encourage people to click on the link and read the rest of the post or sign up for the opt-in.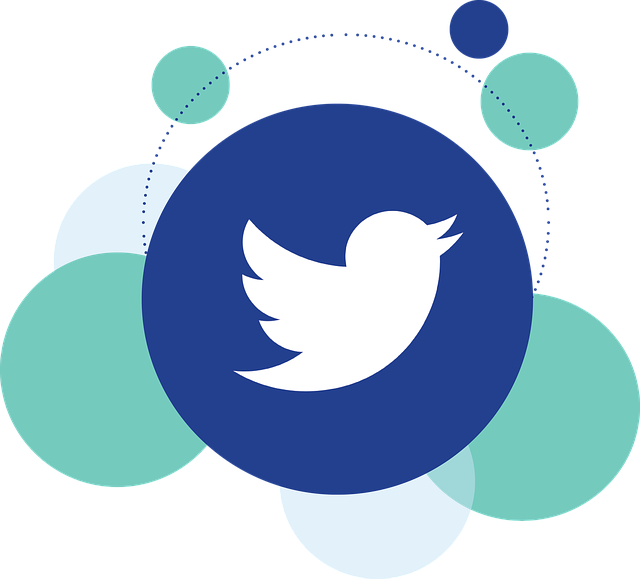 You'll get this PLR bundle for only

$10.95

!

After you purchase this bundle – you will get to immediately download all of your content!

All PLR Products that you purchase from me are non refundable.
PLR Rights Terms:
1. Don't pass on PLR rights to anyone, so your customers only get personal use rights.
2. Do not put my name on it.
 Please note – this is PLR that I have bought a special license to sell. But rest assured It is high quality content. I provide it because I want to make sure my customers get the opportunity to purchase what they need, when they need it. Make sure you don't own this already. I will always let you know if a pack is under special license or not.
GET MY DAILY PLR DEALS
(PLUS TIPS, TRICKS & TECHNIQUES TO USE PLR)