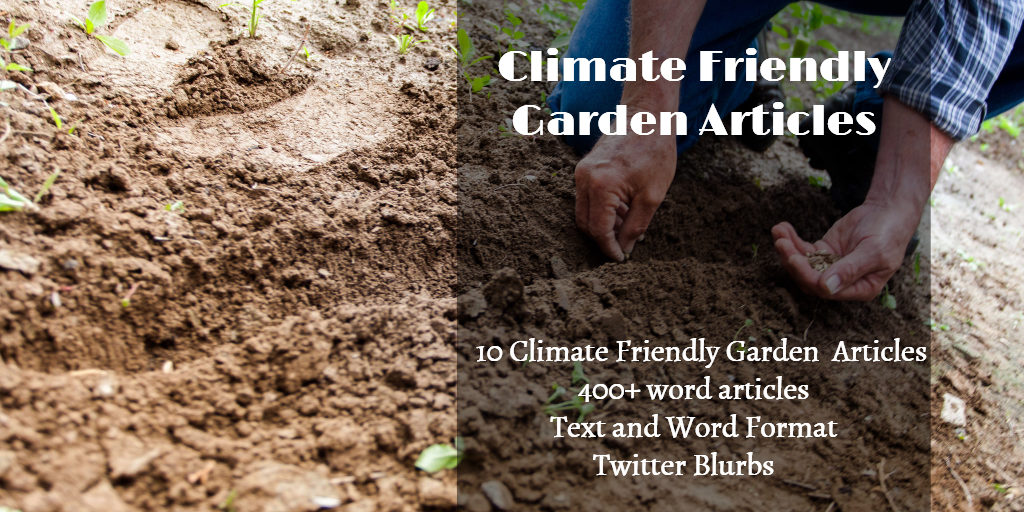 People love to garden for so many different reasons – for fresh product, to help with depression, to help with stress or because they enjoy it.
Every year more people start gardens or need more information gardening.
This PLR pack will help them with their gardening questions.
Climate Friendly Gardens Topic Titles
1. Eight Advantages of Having Trees in Your Garden (517 word)
2. Gardening Tools for the Climate-Friendly Gardener (539 word)
3. How to Make Compost (506 word)
4. How to Mow Your Lawn the Climate-Friendly Way (679 word)
5. Looking After Your Soil (519 word)
6. Nine Tips for The Climate-Friendly Gardener (581 word)
7. Seven Ways to Attract Wildlife into Your Garden (548 word)
8. Watering Your Garden the Climate-Friendly Way (544 word)
9. What Does Climate-Friendly Gardening Mean? (490 word)
10. What to Grow in Your Climate-Friendly Garden (552 word)
You'll Get:
All this for only $10.95!

All PLR Products that you purchase from me are non refundable.
PLR Rights Terms:
1. Don't pass on PLR rights to anyone, so your customers only get personal use rights.
2. Do not put my name on it.
Please note – this is PLR that I have bought a special license to sell. But rest assured It is high quality content. I provide it because I want to make sure my customers get the opportunity to purchase what they need, when they need it. Make sure you don't own this already. I will always let you know if a pack is under special license or not.
GET MY DAILY PLR DEALS
(PLUS TIPS, TRICKS & TECHNIQUES TO USE PLR)