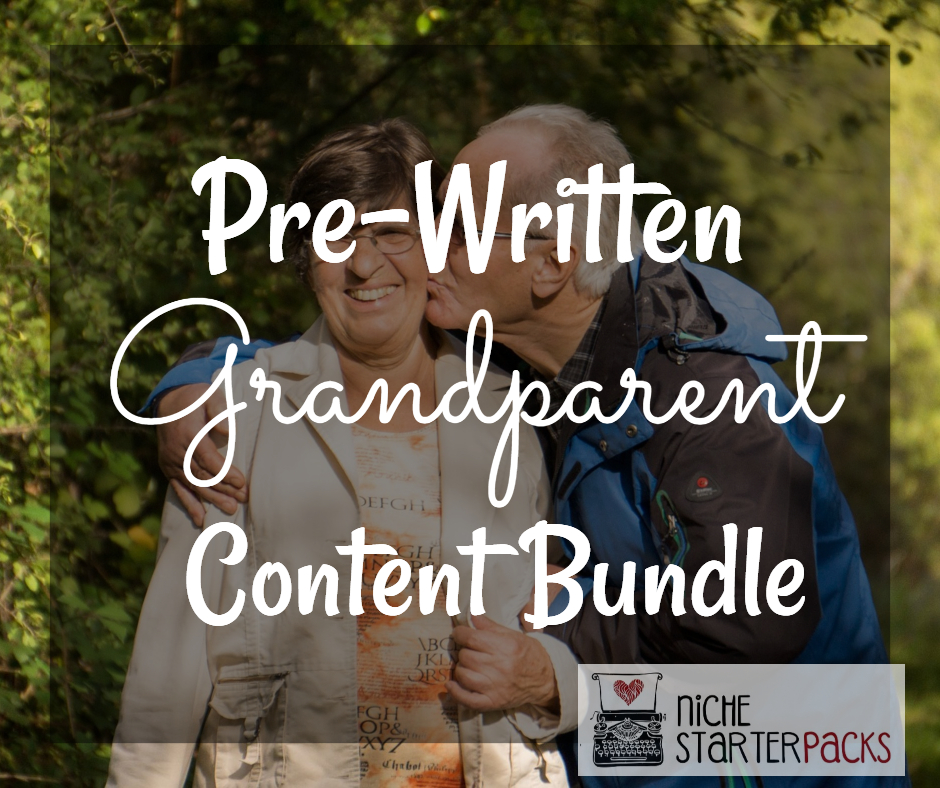 In this Pre-Written Grandparent Content Bundle – articles, keywords, and royalty free images, you'll be able to give your audience more information about grandparent.
As a grandparent, one of your most important jobs is to ensure that you bond with and stay close to your grandchildren.If you're long distance it can be hard to afford to travel, but try to do it at least yearly.
Being close to your grandchildren is more important than being right about something. Having an open mind, heart, and door will go a long way toward helping you stay close to your grandchildren through the years.
In this content bundle, you'll be able to teach your audience how to have a strong relationship with their grandchildren. When they know how to build a strong relationship they'll gain all the benefits of being close to their grandchildren.
When grandparents indulge with their grandchildren. have no idea how much they can do it with them and this content bundle will help them discover what it can do.
The Pre-Written Grandparent Content Bundle will help bring in traffic and readers to your blog because you'll be talking about topics that people are searching for – how to build a stronger relationship with your grandchildren.
The Pre-Written Grandparent Content Bundle will help you teach your audience about grandparents bonding with their grandchildren.
Pre-Written Grandparent Content Bundle (Articles, Royalty Free Images, Social Media Blurb, Keywords)
Get It All For $17!

 Section 1 – 10 Grandparent Articles
This section is where you're going to follow up with everyone who signed up for the opt-in report.  You'll be able to provide them a 10-Day eCourse on ways that they can budget and save money.
1. Bonding with Long-Distance Grandparents (737 word)
2. Do's and Don'ts for Grandparents (864 word)
3. Five Ways to Make Your Visit Special (628 word)
4. Grandparents Sharing History with Grandchildren (514 word)
5. How to Stay Close with Your Grandchildren (636 word)
6. Investments for Grandkids All Grandparents Can Love (685 word)
7. Is It OK to Indulge Your Grandchildren? (574 word)
8. Seven Reasons Grandparent Relationships Are Important (632 word)
9. Ten Tips for New Grandparents (923 word)
10, Why Children Need Grandparents (488 word)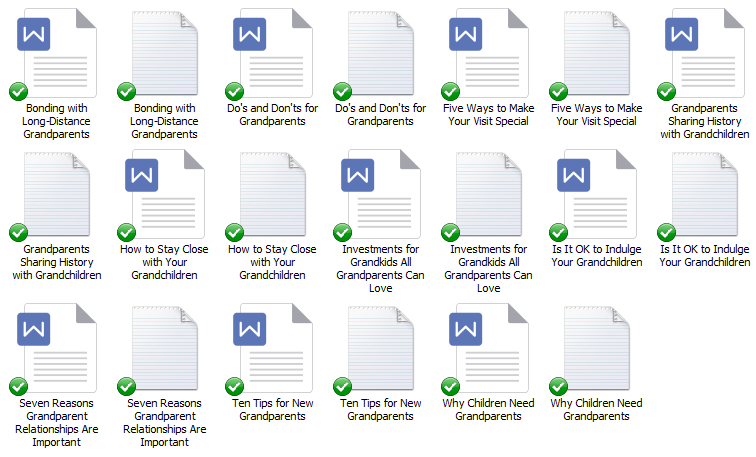 Section 2 – Royalty Free Images
Images are expensive to purchase, so I've found royalty free images that you can use with the articles or inside the report.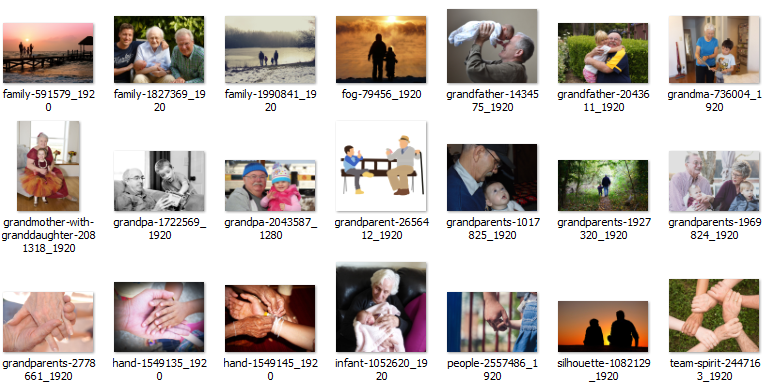 Section 3 – Social Media Blurbs
Engagement with your audience is important and that is why we've included 10 social media blurbs for you to use. You can use them to promote the report and get more subscribers or send people back to the blog posts.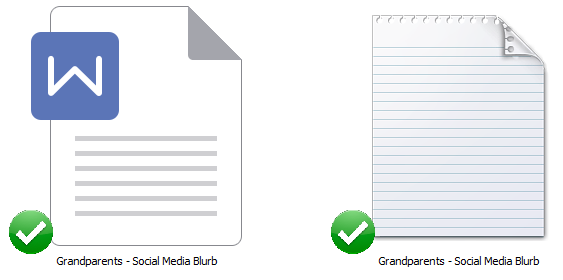 Section 4 – Keyword Research
I've come up with 200 long tail keywords all related to grandparent. You'll find some of these are what people like to call low-hanging fruit keywords while others have more searches.
But these are all high-targeted keywords that have the potential to easily get on the first page of search engines with. Search engine optimizing is important, so get a head start with this list.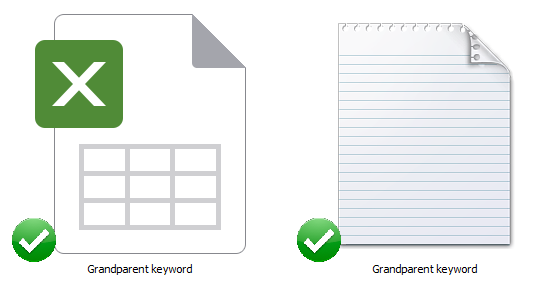 Pre-Written Grandparent Content Bundle (Articles, Royalty Free Images, Social Media Blurb Keywords)
Get It All For $17!

All PLR Products that you purchase from me are non-refundable.
PLR Rights Terms:
Don't pass on PLR rights to anyone, so your customers only get personal use rights.
Do not put my name on it.
Please note – this is PLR that I have bought a special license to sell. I have added a lot of extra components to the package to make it even better and more useful for you.  But rest assured It is high-quality content. I provide it because I want to make sure my customers get the opportunity to purchase what they need when they need it. Make sure you don't own this already. I will always let you know if a pack is under special license or not.
GET MY DAILY PLR DEALS
(PLUS TIPS, TRICKS & TECHNIQUES TO USE PLR)