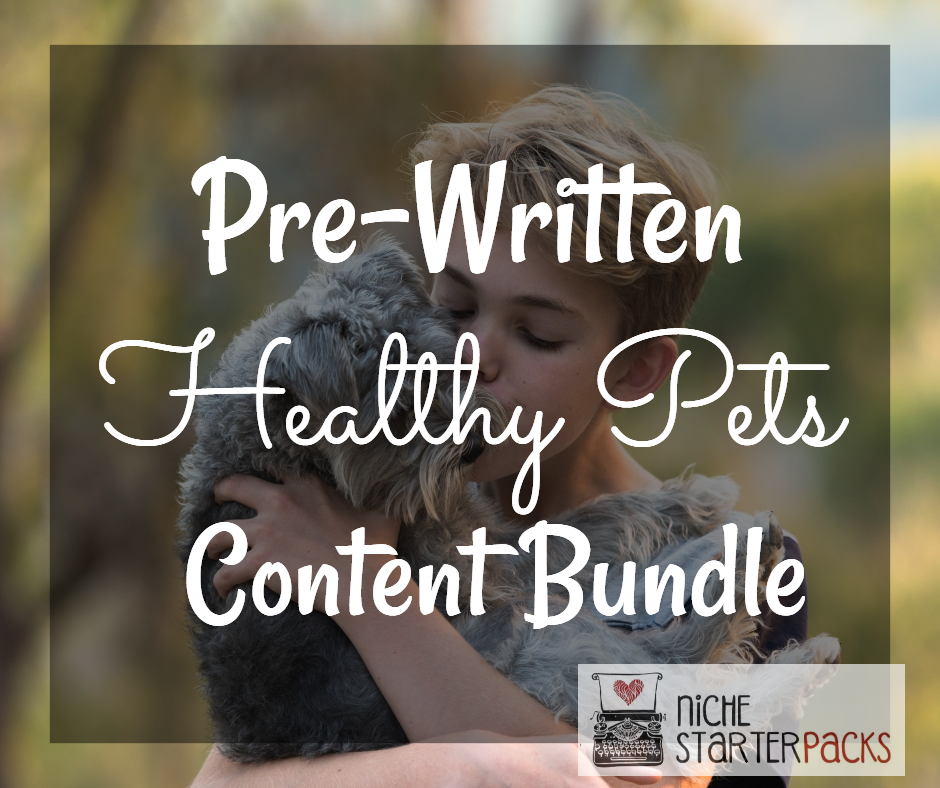 In this Pre-Written Healthy Pets Content Bundle –  articles, keywords, and royalty free images, you'll be able to give your audience more information about healthy pets.
As a Pet owner, you have an important duty to take of your pets and keeping them as healthy as possible.Keeping them healthy requires knowledge about what particular environment they are most comfortable, and also what foods that is good for them and what is bad for them.
We enjoy treating our pets like children, because we love them, and we want them to be healthy and happy. And as a loving pet owner, you have to know your pets to know enough so that you will know if your pet is in trouble or not.
In this content bundle, you'll be able to teach your audience how to keep your pet healthy. When they know how to keep their pets healthy, they'll gain all the benefits of making their pets free from any sickness.
A pet owner wants to keep his pet healthy at all times but they have no idea what they can do and can't do to keep their pets healthy and this content bundle will help them discover they have to do.
The Pre-Written Healthy Pets Content Bundle will help bring in traffic and readers to your blog because you'll be talking about topics that people are searching for – how to keep your pets healthy.
The Pre-Written Healthy Pets Content Bundle will help you teach your audience about keeping your pets healthy.
Pre-Written Healthy Pets Content Bundle (Articles, Royalty Free Images, Social Media Blurb, Keywords)
Get It All For $17!

 Section 1 – 10 Grandparent Articles
This section is where you're going to follow up with everyone who signed up for the opt-in report.  You'll be able to provide them a 10-Day eCourse on ways that they can budget and save money.
1. Are Holistic Pet Care Products Good or a Waste of Time and Money? (637 word)
2. Can My Pet Safely Take Supplements in Conjunction with Other Vitamins or Medications? (685 word)
3. Do I Need to Supplement My Pet's Diet?  (547 word)
4. How Long Does It Take before I Start to See a Difference in My Pet? (618 word)
5. How to Choose the Best Joint Supplements for Older Dogs? (522 word)
6. Is It Possible to Overdose My Pet with Too Many Vitamins or Supplements? (503 word)
7. Pet Vitamins and Supplements: Do They Really Help? (666 word)
8. Should I Give My Pet Their Vitamins before, during or after Meals? (523 word)
9. Which Vitamin Format Is Best for Absorption – Liquid, Powders or Chews? (543 word)
10. Which Vitamins Are Best for Skin and Coat (543 word)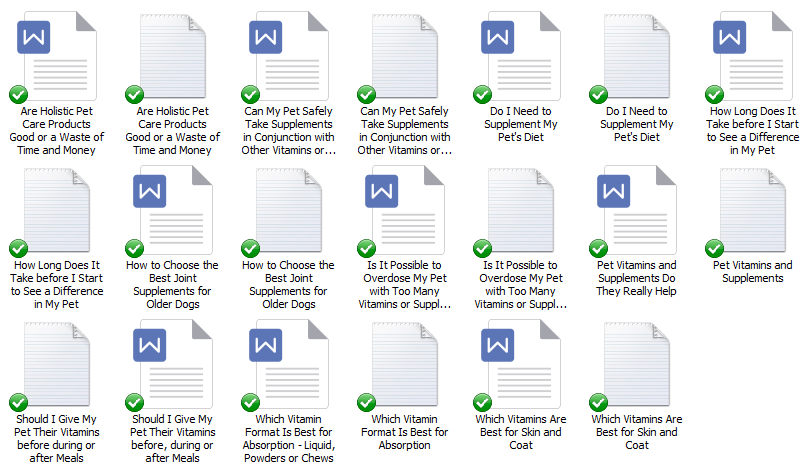 Section 2 – Royalty Free Images
Images are expensive to purchase, so I've found royalty free images that you can use with the articles or inside the report.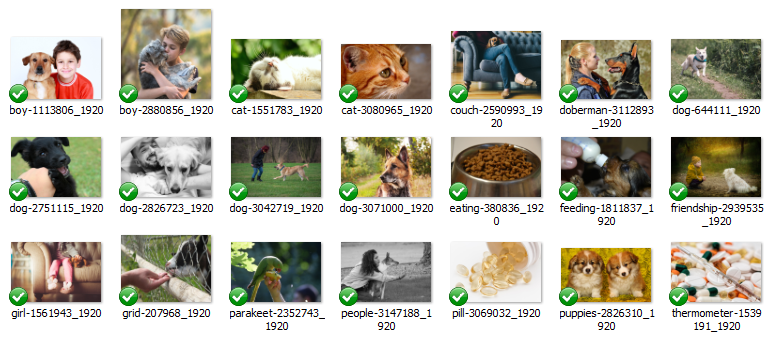 Section 3 – Social Media Blurbs
Engagement with your audience is important and that is why we've included 10 social media blurbs for you to use. You can use them to promote the report and get more subscribers or send people back to the blog posts.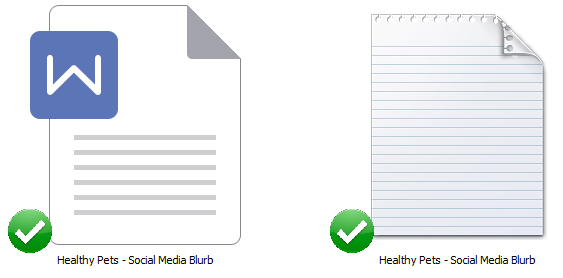 Section 4 – Keyword Research
I've come up with 200 long tail keywords all related to healthy pets. You'll find some of these are what people like to call low-hanging fruit keywords while others have more searches.
But these are all high-targeted keywords that have the potential to easily get on the first page of search engines with. Search engine optimizing is important, so get a head start with this list.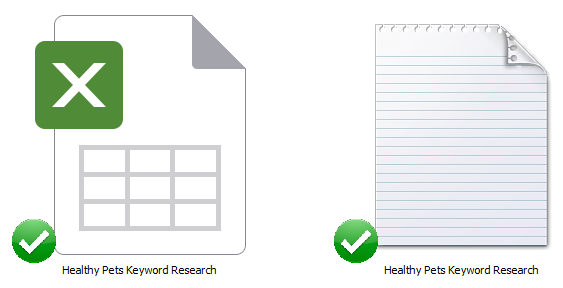 Pre-Written Healthy Pets Content Bundle (Articles, Royalty Free Images, Social Media Blurb, Keywords)
Get It All For $17!

All PLR Products that you purchase from me are non-refundable.
PLR Rights Terms:
Don't pass on PLR rights to anyone, so your customers only get personal use rights.
Do not put my name on it.
Please note – this is PLR that I have bought a special license to sell. I have added a lot of extra components to the package to make it even better and more useful for you.  But rest assured It is high-quality content. I provide it because I want to make sure my customers get the opportunity to purchase what they need when they need it. Make sure you don't own this already. I will always let you know if a pack is under special license or not.
GET MY DAILY PLR DEALS
(PLUS TIPS, TRICKS & TECHNIQUES TO USE PLR)