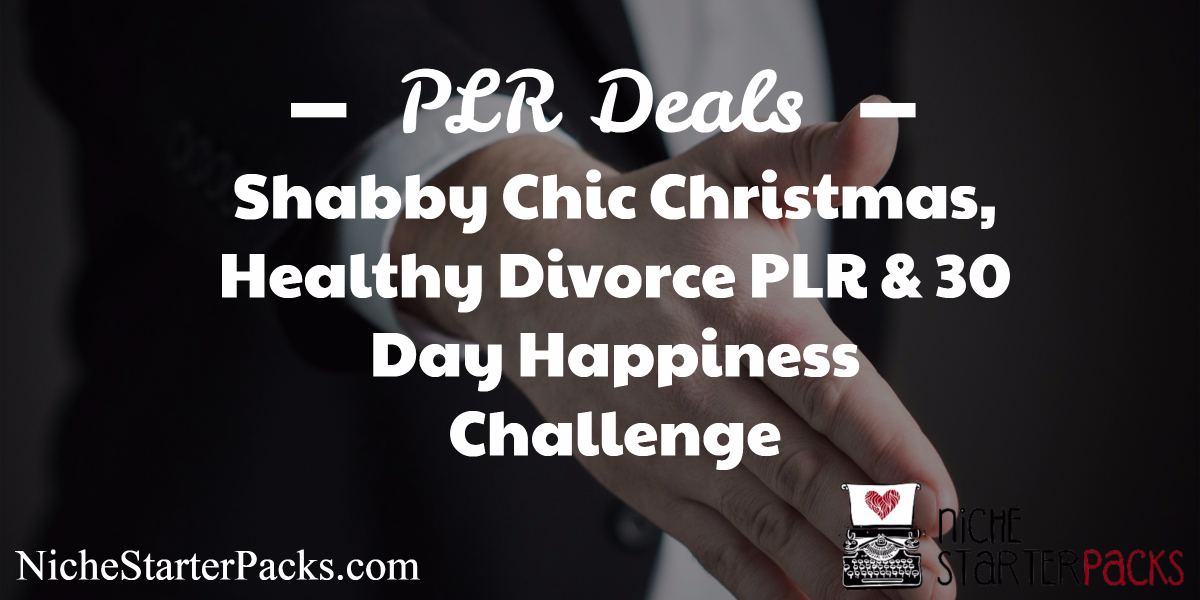 Last night I babysat my brother's kids.  The baby has decided that he doesn't want to be put down…at all!  Holy cow my arms were tired. :0) I can kinda understand because he is the second child and wasn't held as much as the first.  So now he isn't going for it and cries every time you're not holding him.
Yesterday was the first day that I was able to see their house.  It is very nice!  They have tons of herbs and a small garden in the back.  They used to have raspberries, but between DMan and their two year old I don't think they have anymore.
I'm pretty sure this week and next week is going to be spent at my brother's house.  I have a ton of business tasks to get done, so this is going to be difficult getting everything done.  I might be spending late nights working on my work tasks.
I told you about Tiffany Lambert's 21 Day How To Use PLR Challenge yesterday.  Not only is this an awesome challenge to use up some of that PLR that is collecting dust and start making you money, but a few PLR sellers have donated PLR packs to her for the challenge participants to use.  You'll get a whole bunch of PLR topics such as Survival, Eco-Friendly Tips, Chicken Coops, Composting, Intermittent Fasting, Time Management, Camp Cooking and Container Gardening.  She is going all out in this challenge.  She is a teacher that helps her students.
The course will also be up, so it doesn't matter if you start when it starts or in 3 months.  She'll always ask questions.  I like to start when others start because it is the most active during that time.  Questions are being answered by not only Tiffany, but the students.  Plus the other students give you encouragement along the way.
What's Happening in the PLR World Today
New PLR On Niche Starter Packs
Yesterday Jennifer added two PLR packs on Niche Starter Packs.  They are below.
1. Healthy Divorce 8-Page PLR Report
https://nichestarterpacks.com/product/healthy-divorce-plr-report/
This report is 8 pages and 6 sections with 2,957 words. You will also get 2 different report covers to choose from.
It includes a short intro, then the following sections:
The Emotional and Physical Effects of Divorce
Natural Ways to Relieve Stress
How to Manage Anxiety and Depression
Tips For Avoiding Emotional Overeating
Journal Writing For Coping With Divorce
Get Plenty of Exercise Throughout the Process
2. Shabby Chic Christmas PLR Pack
https://nichestarterpacks.com/product/shabby-chic-christmas/
How to Have a Shabby Chic Christmas Tree (443 words)
Tips For Decorating Your Christmas Mantle (430 words)
Try Out These 4 Shabby Chic Table Centerpieces (432 words)
Shabby Chic Christmas Wreath Ideas (432 words)
Create a Victorian-Style Christmas Village (443 words)
30 Day Happiness Challenge PLR
Today Tracy & Susanne over at Piggy Makes Bank release a new PLR pack titled 30 Day Happiness Challenge, I almost didn't include it because of the divorce PLR that is above.  Then I thought that helping people through their divorce and to become happier during the process would be an awesome slant for this challenge.
The Happiness Challenge includes a mix of tips and ideas that will inspire your readers to work on their own happiness. You'll get inspirational posts, as well as ones with a plan of action for them to do right away.  They have posts on decluttering their home which might not sound like a good one, but when you're getting a divorce you want to get rid of all the old and bring in new.  Start fresh and by decluttering it might help in the healing process.
They also have posts about writing in a gratitude journal.  After such a heart breaking experience being grateful will help move post the anger, resentment, hurt and all of the other emotions that go with a divorce.
Divorce would make an excellent slant for this happiness challenge, but you can use it in so many different ways.  You could also use it for health, parenting, elderly, baby boomers, caregivers, teachers, homeschoolers and so many other niches.
Most people want to be happier and this challenge could be a fun way to bring in the fall season.
You'll get 30 articles and 30 email messages that go together.  You'll find this content easy to work with because each day you'll be able to send your readers a personalized email and then you can link to the daily blog.  Plus every day also has a happiness quote.
Get the 30 Day Happiness Challenge PLR and start a fun way to interact with your audience.
I will be spending most of today at my brother's house.  I've already started dinner.  I plan to take it with me when I leave.  We are having roast.  Yum!  I need to stop and get some rolls.
Have a great and productive day!
April
P.S. Alice & Ron with DFY Templates has a really amazing template pack out right now.  It is on affiliate marketing.  You'll get so many great fill in the blank templates, checklists, resources, charts and  so much more.  Check it out https://nichestarterpacks.com/AffiliateMarketingTemplates
Stress PLR Packs:
Don't Forget These Amazing PLR Packs & Deals:
Join the newsletter
Subscribe to get our latest content by email.