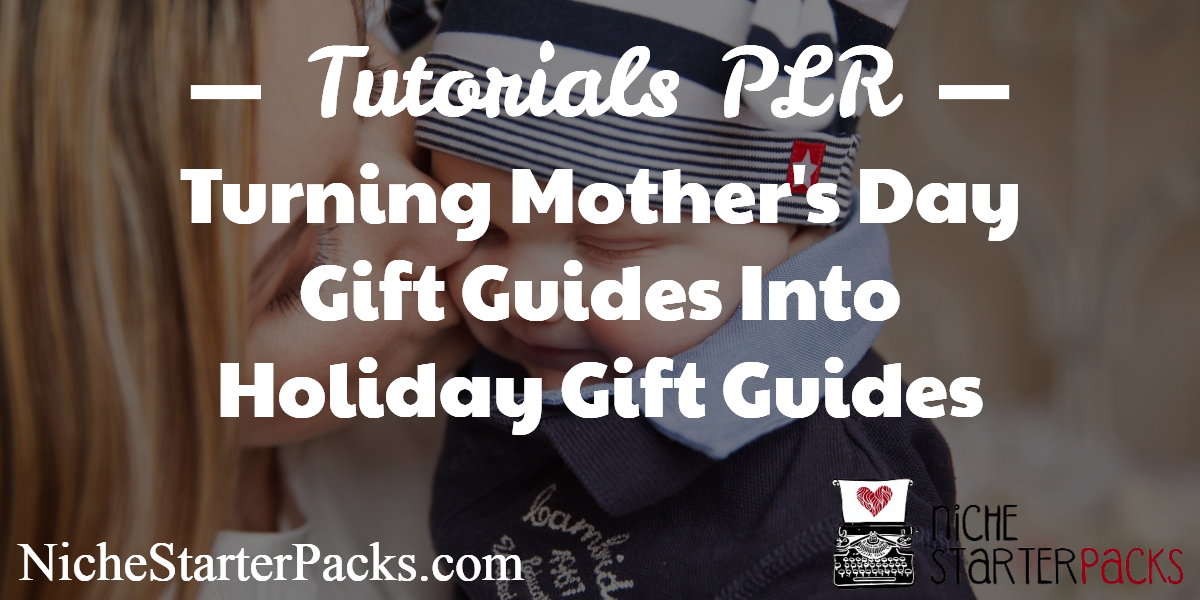 In May I put together 10 Gift Guides all on Mother's Day.  I know it isn't Mother's Day anymore, but I have recorded a tutorial on how to change a seasonal gift guide into a Holiday Gift Guide.
Plus I've given you a few ideas on how to expand on the guide to make it even better.
You can either buy it on JVZoo here – Mother's Day Gift Guides on JVZoo
Why would you buy from one vs the other? I have also put a few product reviews on sale on Niche Starter Packs, but I don't have all of them — so if you are interested in getting the upsell of 50 pieces of content for only $19 then it would be best to purchase them through JVZoo.
When you first start you should read your gift guide.  You want to know what the guide says and how it flows.  Does it sound like you?  If not then change it to reflect your voice.
Then you'll want to take all references of Mother's Day out of your gift guide.  Do do this you can search and replace.  The command is Ctrl + F.  You'll get a box that comes up and then you'll type in Mother's Day.  It will then show you how many times that word was used.
There are 10 suggestion for each guide and there are 10 guides, so you'll have a total of 100 gift ideas for your blog
Check out the video to see what my suggestions are to make this guide even better.  They are pretty good if I do say so myself!  :0)