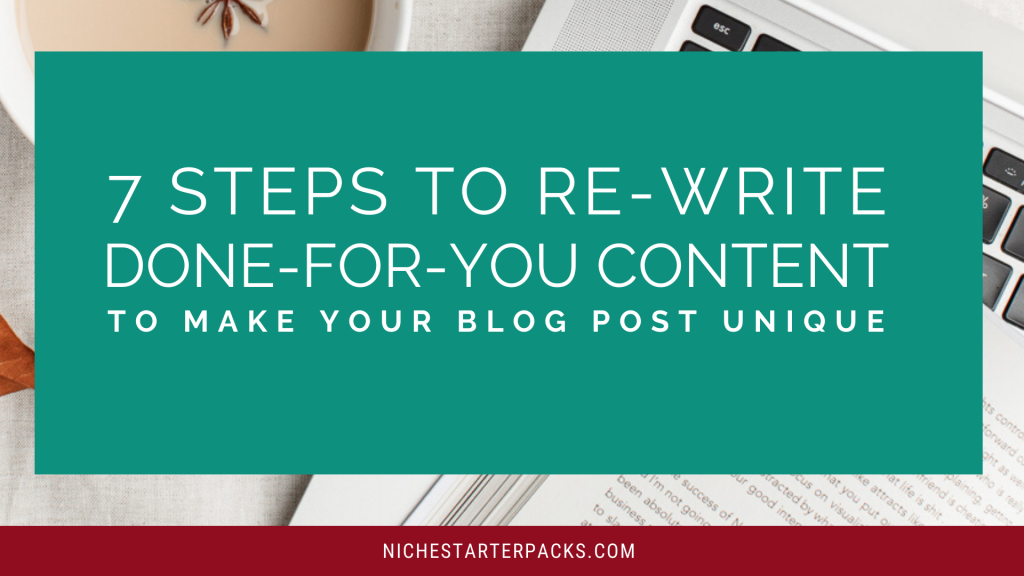 7 Steps To Rewrite Done-For-You Content To Make Your Blog Post Unique
One of the best ways to make done-for-you content unique when you're putting it on the internet is to re-write some or most of the content. If you've chosen to re-write your ready to use articles, there are a few tips you'll definitely want to follow.
While re-writing the content does tend to produce the best results – most people who buy it aren't sure how or even if this really is allowed. This is actually really good for those people who do.
Why?
Again, it makes your content unique.
Some people won't do it because they're not sure what they can do with done-for-you content and so they use it exactly as is.
But changing, rearranging, adding more content into the PLR you've purchased is allowed. In fact, it is suggested and recommended to do so.
You've purchased the content – so that you can use this content as your own to save you time and get more information to your audience. That is exactly why I've created it
So, if you're looking to re-write the done-for-you content, below I'll go over some of the easiest ways to do it.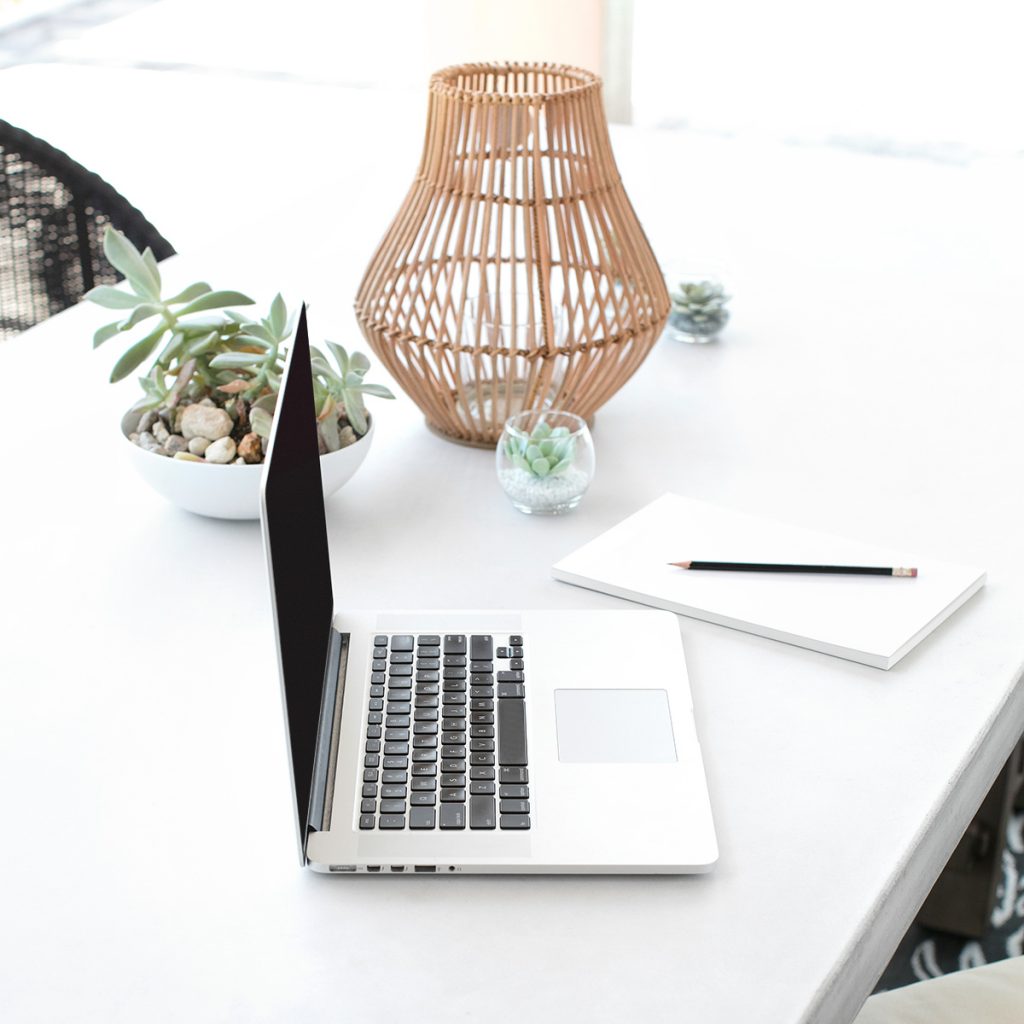 1. Change The Title
The first thing you'll want to do when you're re-writing ready to use articles is to change the title. This is really important as it's the first thing your audience sees, plus it helps your content stand out in search engine results.
If you're not great at coming up with captivating titles, you can take advantage of headline creation tools like Fresh Title. These help you to type in your chosen keywords and article angle, then you'll be presented with relevant title ideas.
BLOG POST: Proven Title Generation Title Software Techniques That Work
2. Change The First Paragraph
Changing the first paragraph is another important task you'll want to do when you're adding done-for-you content to your blog. You want to make sure to completely re-write the first paragraph or include your own intro.
One great way to do this is to read the content or do the rest of the steps first and then come back to the first paragraph.
It is so much easier to introduce something (your content) if you're more familiar with it. When you're working through your blog post you'll get an idea of what you find important and want to focus on in your intro paragraph.
When you're done changing the title and writing or rewriting your intro paragraph, move on to optimizing the first paragraph of the article.
3. Optimize the First Paragraph For SEO
You'll want to change it around a little and add in relevant keywords. These keywords will be used to help search engines find your content.
By optimizing the first paragraph, it also helps you make sure the article is customized to your specific audience.
By doing these two things to your done-for-you content – you're content is going to be more unique than 90% of the people who use purchased content.
That is why changing the title and the first paragraph of the article are the most important. It's your chance to grab the audience's attention.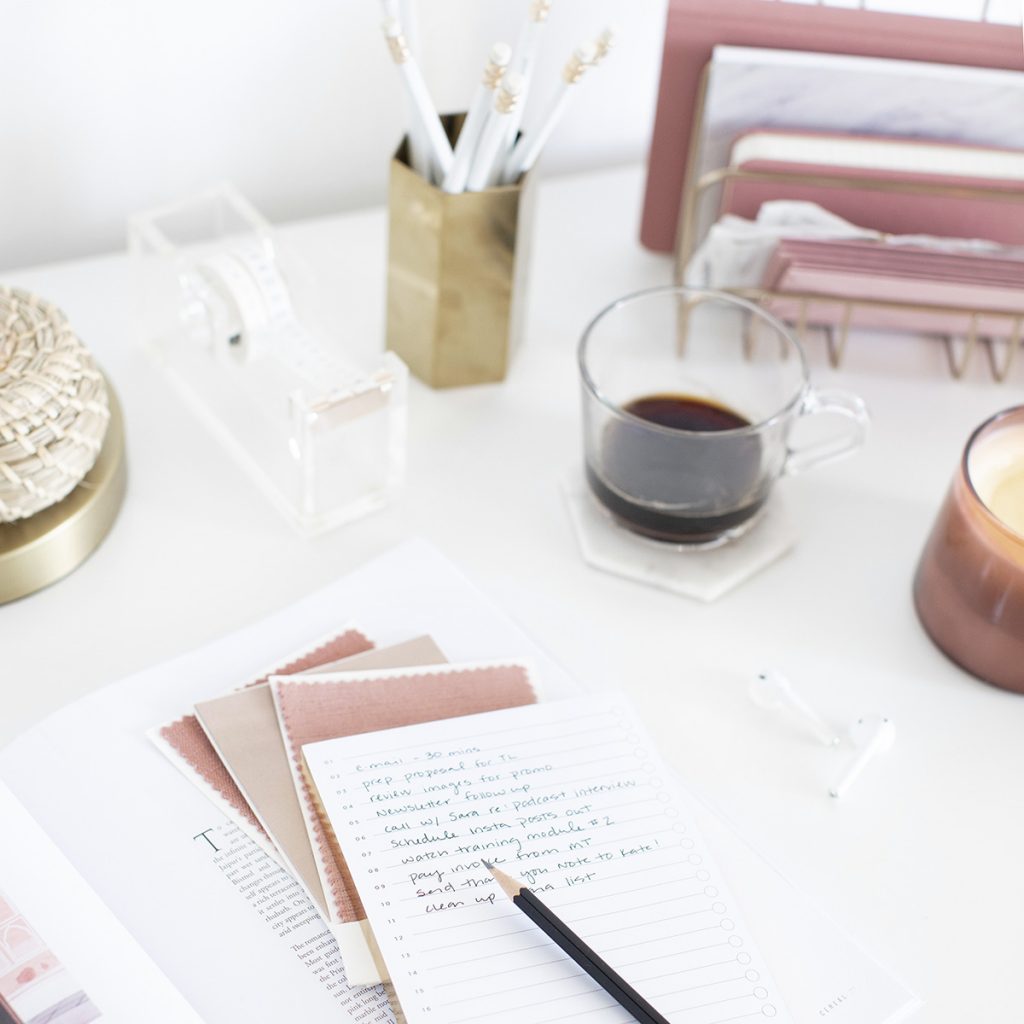 4. Re-write It One Paragraph at a Time
To make your blog posts completely unique is to re-write the content completely.
Why would you purchase done-for-you content just to rewrite it completely?
Great question.
You'd do it so that the content on your site was completely unique. You don't have to do a complete re-write though.
By purchasing the content – you save time and you won't have to stress about staring at a blank screen or not knowing what to write about.
The time it takes you to find a topic for your audience, research the topic and then write it takes away from different tasks.
Don't get me wrong – you should be producing content because it is so important, but the key is to use tools and resources at your disposal like done-for-you content.
On to the tip…
A great tip for re-writing pre-made articles is to focus on one paragraph at a time. This allows you to read the entire paragraph and learn what the main topic is, then re-write it how you'd normally word it.
It also breaks the task down, making it much less daunting while speeding up the re-writing process.
Like I said before, you don't need to re-write the entire article. Just focus on making tweaks, re-writing certain words to better reflect the language of your audience and adding your voice into the content.
5. Be Sure To Add Your Own Voice
When re-writing the articles, it's important to add your own voice to it. You've probably heard this before. What does it mean?
It means that you inject your thoughts into the content. I normally write as I'm reading the content. This allows me to inject my thoughts as they're happening.
By doing this it allows me to add my personality into the content. When I do this it allows me to easily add in my personal stories or thoughts that I have as I read the content. It also lets me cover what is being talked about more thoroughly.
When I'm reading and think of a resource that I could add – I'll make note of it. Normally I'll do something like this – XXXXNEED THE BLANK RESOURCE HERE – FIND ITXXXX — not very pretty, but it helps me remember to find a specific resource before I hit the publish button.
Also, when you include resources or mention a tool, product or service – make sure to link to it. People want to see what you're talking about.
So, look at tweaking the articles to include your own tone of voice and be sure to include your own experiences.
I like adding my stories because storytelling is a particularly popular and effective marketing technique. This includes adding your own experiences into the content you create.
Sharing with your audience your own ideas and thoughts on relevant topics will help to build up trust and loyalty.
So, look at the articles and determine how you can add your own voice to them including things such as quotes and stories relating to your personal experiences.
Normally when I follow these steps to add my voice into the blog post I can go from a 600-word article to 900 or 1,000.
6. Run It Through Copyscape
Once you've made alterations to the articles, it's a good idea to run them through Copyscape. If you want it completely unique.
This useful tool allows you to see how unique the content is. After you've made adjustments and added your own voice, you should notice the same content doesn't show up anywhere else online or the percentage that matches is low.
You can also run the content through Copyscape prior to changing it. This will allow you to see how many other people are using the articles you've purchased exactly as they are. With this information, you can then figure out which parts of the articles need to be re-written.
I don't run it through Copyscape very often but if having unique content is important to you – then it is an option.
7. Include Relevant Images
Finally, you can boost the success of your re-written articles by including relevant images. The images will help to split up the content, making them more visually appealing.
They can also help you to better target your audience, as well as increase optimization.
In most of the done-for-you content packs at Niche Starter Packs, you get bonus royalty-free images that are found on Pixabay. Use these or get yours at a stock photo site.
BLOG POST: 9 Free Best Stock Photo Websites
Action Steps to Take To Rewrite Done-For-You Content:
Ready to re-write your done-for-you content? Here are the action steps to take:
Change the title of the article
Change the first paragraph
Optimize the first paragraph
Re-write one paragraph at a time
Ensure you add your own voice to the content
Run it through Copyscape
Find and include relevant images
These are some of the most important steps to take when you're re-writing pre-made articles. Making them unique to you and your audience is key to your success.
Are these the steps you follow? I'd love to hear how you re-write your done-for-you content in the comments below.
~April
P.S. You can use these steps on any of the done-for-you packs at Niche Starter Packs.
Want to share or keep this for later? Here is a PIN: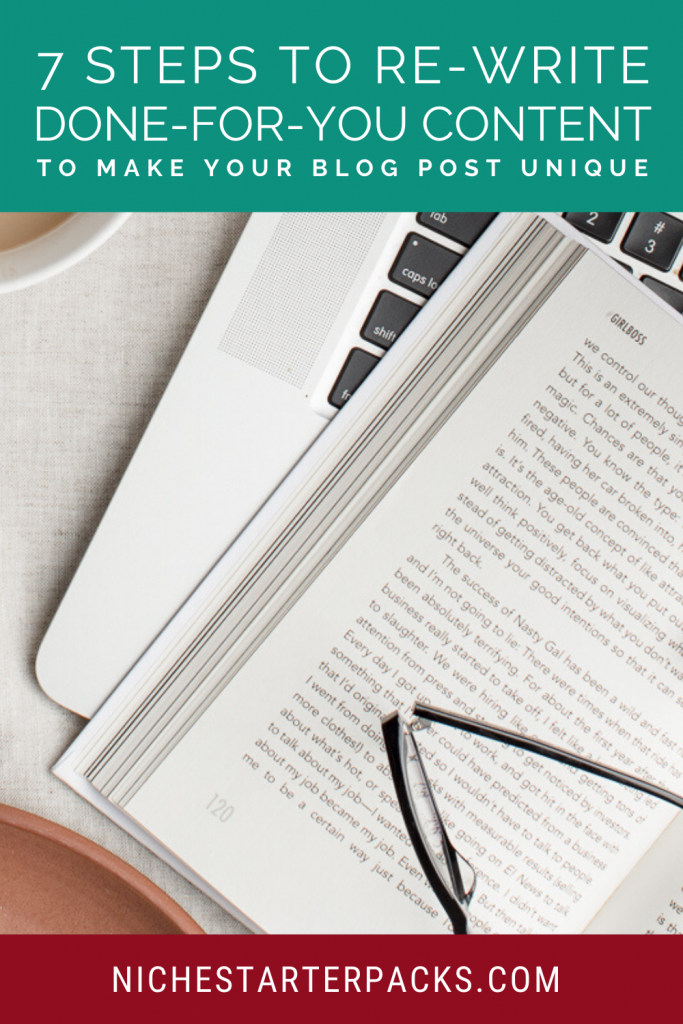 GET MY DAILY PLR DEALS
(PLUS TIPS, TRICKS & TECHNIQUES TO USE PLR)