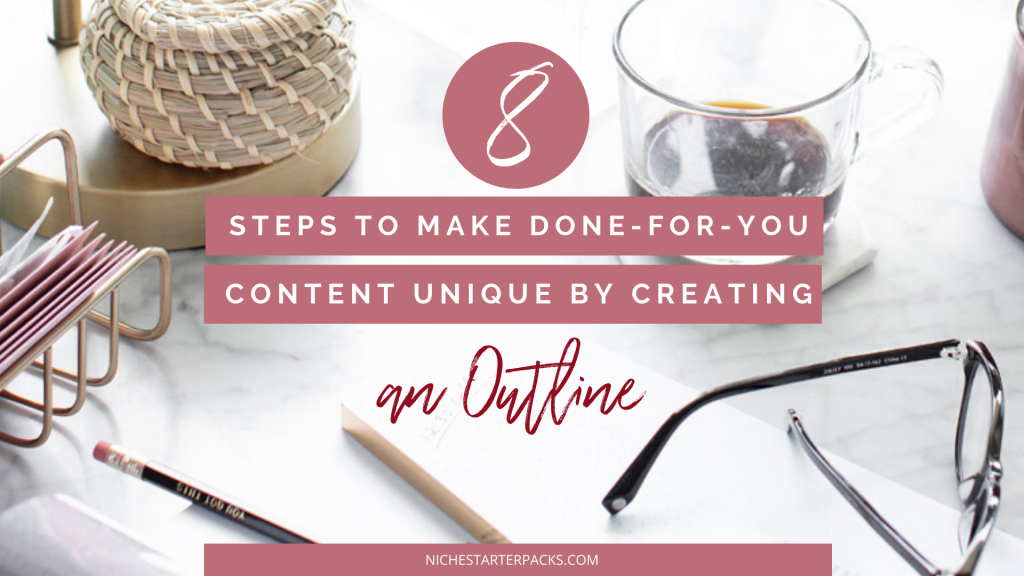 Creating an Outline To Make Done-For-You Content Unique
When you purchase done-for-you content it can be easy to use the content as-is. Who you're bought the packs from have done an amazing job or researching and writing the topics and sub-topics and the content is spot-on.
But instead of using the done-for-you content exactly how it is when you get it — I challenge you to create something unique for your audience.
How?
Make an outline and then use the done-for-you content based on that outline.
8 Steps To Create an Outline & Your Unique Content
Pick a topic

Decide what main topics you want to include, as well as subtopics

Find done-for-you content that works with the outline you've just created

Put together the blog post (or content you're making) with multiple pieces of done-for-you content

Read through the blog post/article/training/etc and make sure it reads smoothly.

As you're reading through it – fix things that jump out, you don't want to be included or don't work with what you're creating

Add any stories, opinions, resources or a link to one of your blog posts.

Finish it up and then use it.
You don't have to use done-for-you content exactly as is. You can take the pieces of content or components that you want to use and mix them with another done-for-you pack or content you've personally used.
Ninja Tip: If you've been buying my done-for-you content you know that most of my products have Canva eCover Templates – take advantage of them and use them for different parts of your business such as for a lead magnet you're working on, an eBook or a short report. They don't have to be used for the products you purchased them with.
Next steps…
Take the eight steps I've outlined above and implement them with this free Blog Series & Marketing Kit: Goal Setting in Business Content Bundle., as well as the special triple combo bundle that you can grab for only $10. All of these packs can be used in conjunction with one another and work well in the above example.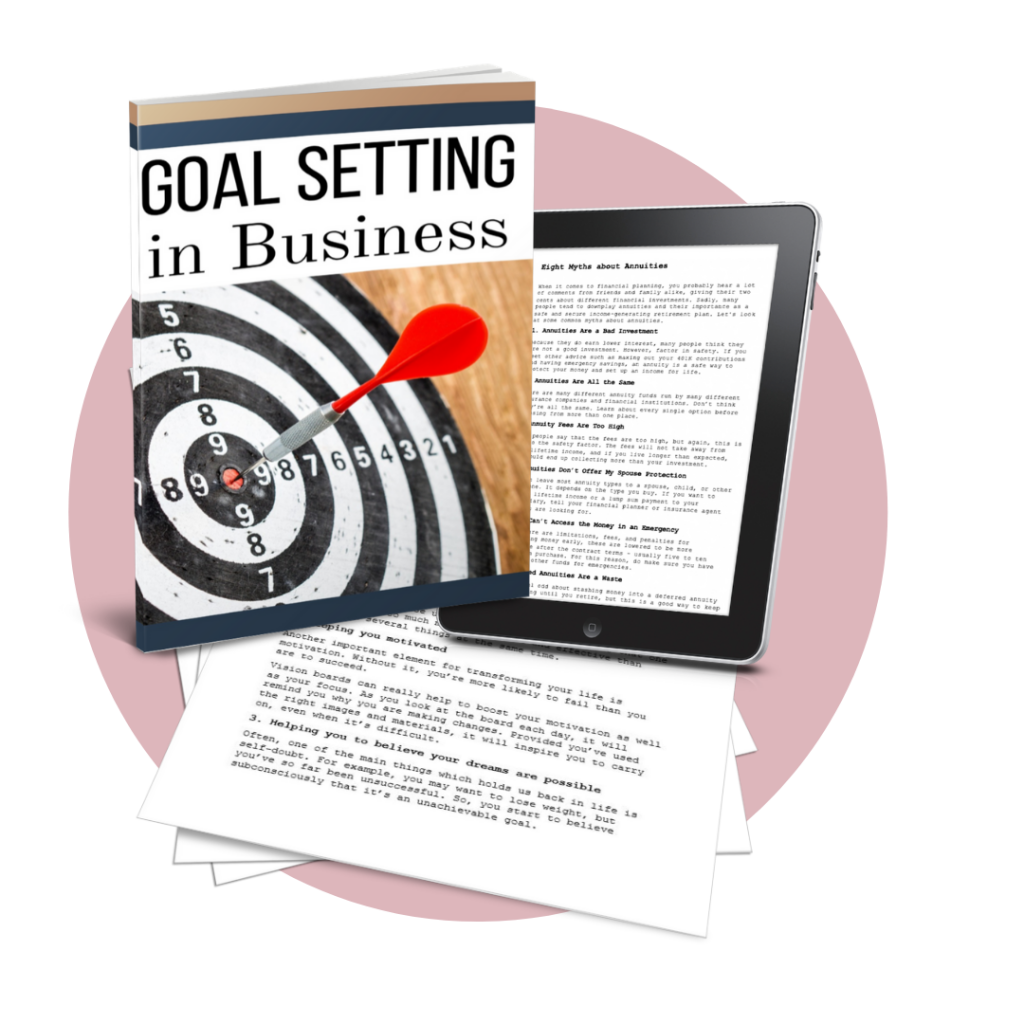 By outlining what you'd like and then using the done-for-you content you'll make your content completely different than someone else who has bought and used the content.
~April
P.S. You can use any of the done-for-you packs at Niche Starter Packs to implement these steps.
Want to share or keep this for later? Here is a PIN: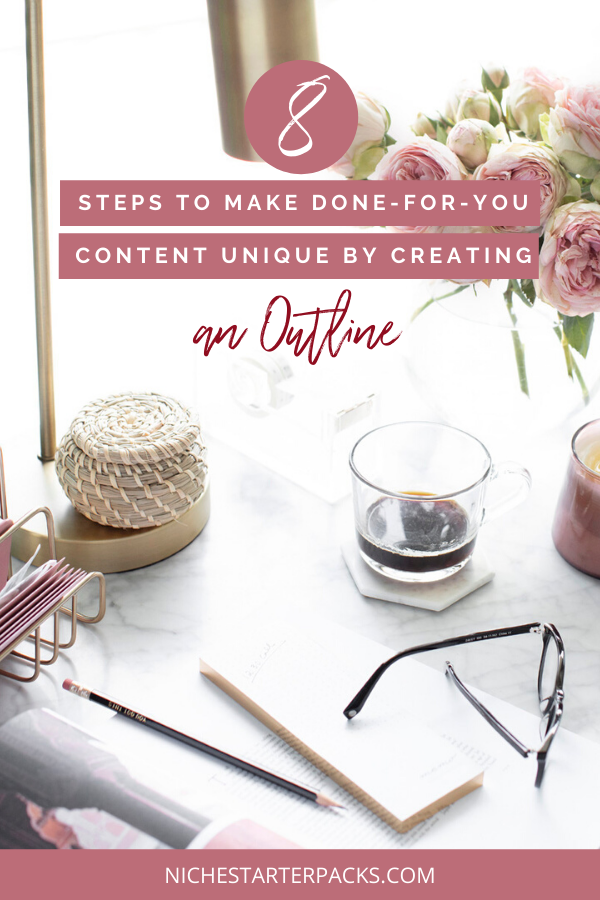 GET MY DAILY PLR DEALS
(PLUS TIPS, TRICKS & TECHNIQUES TO USE PLR)