Thank You For Your Interest in Promoting My Store!
When you join the Niche Starter Packs affiliate program you can start earning money for every PLR sale you help me make from my website!
All you have to do is create your account, then recommend my PLR packs to your audience by using your affiliate link.
Sign up for the affiliate program here
How To Sign Up:
Go to the affiliate sign up page.  It will look like this: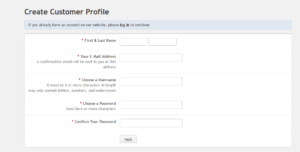 If you're already an affiliate – click the black words at the top that says log in.  I'm not sure why the programmers did not make them blue.  🙂
This form says "Customers" but it is for both customers and affiliates.  The system puts them in the same platform.
Don't Forget to Get on My Affiliate List To Find Out About New Packs & Launches:
How Does it Work?
The process is very simple:
1. Visitor clicks on your affiliate link from places like your site or in an email you send to your list.  The visitors IP is logged and a cookie is placed in their browser for tracking purposes.
2. If the visitor orders a PLR pack the order will be registered as a sale for you and you will receive a commission for this sale.
3. Earn 50% commission on all digital products and 10% on coaching or anything that requires my time personally (like mastermind meetings, etc).
4. There is no minimum payments.  So if you sell a pack during the week – you'll get paid for it.  I'm not making even a $5 minimum.  It is your money, you earned it and I will send it to you.
5. Payments are delayed by a week because there has been a lot of spam affiliate accounts that are being created.
6. Once you've created an affiliate account, please contact me and let me know so that I can approve you. (april.nichestarterpacks@gmail dot com)
Also, please note — that you cannot earn money as an affiliate from buying through your own link.
IMPORTANT – If you have signed up and do NOT get your sign up information, please check your Spam Folder. 
Already an Affiliate?
Please visit the Affiliate Login page and enter your username and password to gain access to your account statistics, banners, linking code.
If you have any questions, please contact me.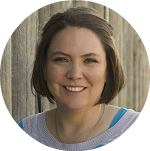 ~April