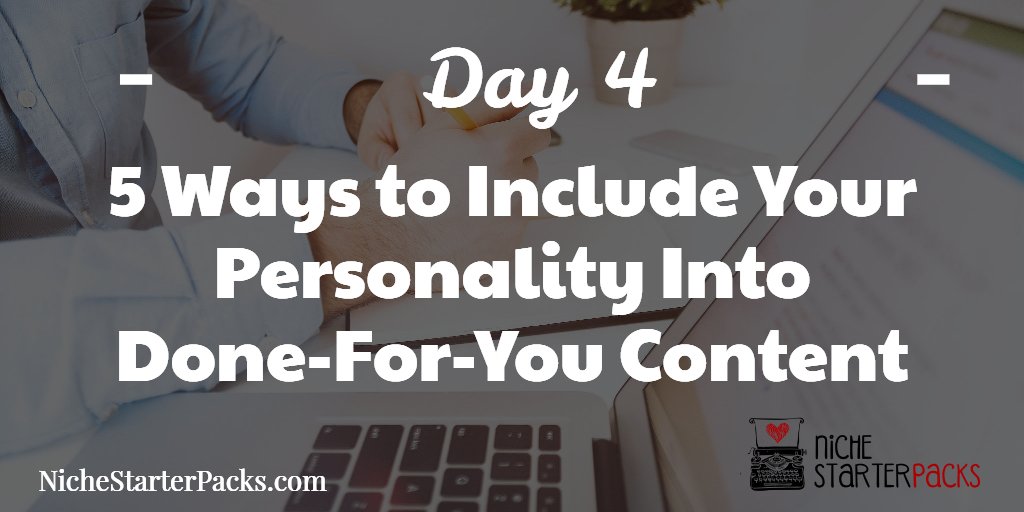 5 Ways to Include Your Personality Into Done-For-You Content
One thing that is strongly recommended when you're using done-for-you content is to make it unique" in some way. The good news is that this does not mean that you have to rewrite it completely.
In fact, there is an easier way to do it…
Add personality to your content.
You'll want to do this because it'll do a lot more for your overall brand.
Before I go over ways to show off your voice, let's talk one important reason you want to add your personality to your pre-written content.
It's simple.  Personality is what builds a following online.  Here's how to do that:
1. Add a Personal Introduction
This is one of the quickest and easiest ways to use PLR, but it can also make more of a difference than you might think! Simply adding a paragraph or two to introduce the topic and how it personally applies to you will help you build a connection with your readers. 
2. Tell a Story
Stories are incredibly powerful in the online world – telling personal stories to illustrate your point will help your readers connect with you. And the added benefit is the fact that your stories will always be different to everyone else's, making your content unique!
3. Brand Your PLR
Brand your DFY content and templates to make it match your site and style. Format to your colors, your fonts, and any other design elements.
4. Add Some Visuals
Don't just think about the words when it comes to publishing PLR content – visuals matter too! If you're posting a PLR article as a blog post, add in some branded images that make it more "you". Visuals can instantly take a plain PLR eBook or article and turn it into something completely fresh!
5. Change the Format
This will take a little longer than the tip above, but think about recording written PLR as video or podcast content. Without even changing any of the words, you'll immediately personalize your content as people get to hear your voice and/ or see your face.
As you can see you need to worry more about your audience than you do about Google search results and that is where your personality or voice comes in. If your audience enjoys reading your blog whether it is through your stories, your graphics or videos that you make, they will enjoy all of your content – even if it happens to be PLR!
Plus the best part is that if you're adding your personality to your the DFY products this will  make it unique anyway! So it's really a win-win situation!
Have a great and productive day!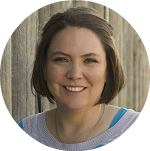 April
GET MY DAILY PLR DEALS
(PLUS TIPS, TRICKS & TECHNIQUES TO USE PLR)