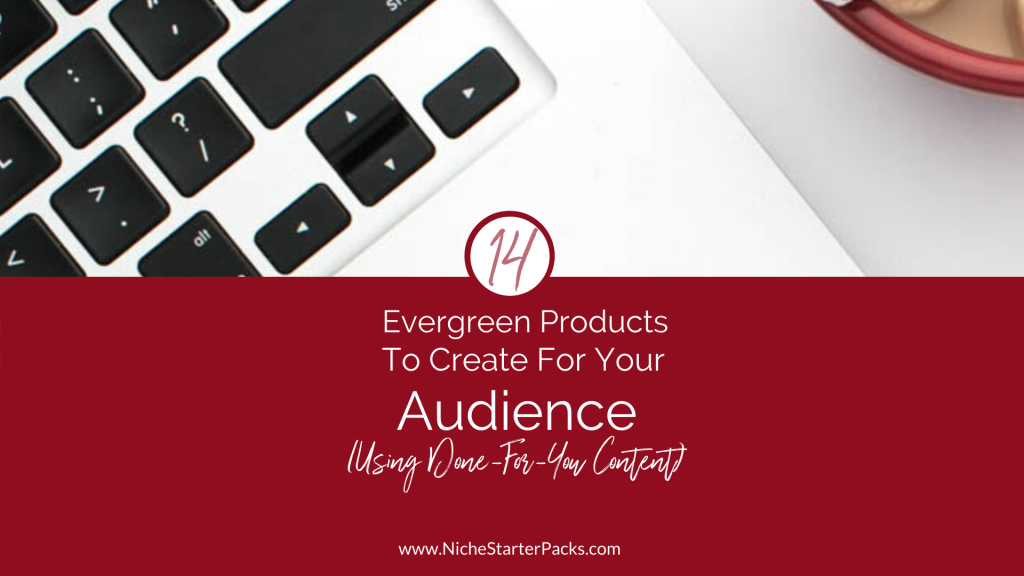 14 Evergreen Products To Create For Your Audience (Using Done-For-You Content)
When you buy done-for-you content it is easy to look at the form it is currently in and think that is the only format that it will work for.  I know that most of the customizable content you get from Niche Starter Packs offers blog posts and a report or eBooks. 
These are powerful types of content that you can provide to your audience, but they're not the only content formats available to smart marketers and digital brands.
There are dozens of options you can choose from when dreaming up new ways to use the done-for-you content that you've got on your hard drive or that you're thinking of buying.
Here are a few different formats to get you thinking…
Printables
Turn the content you've bought into useful printables. Not only do these products make great content upgrades, but you can also sell them individually as information products.  

Connect them to the right content and they'll sell easily.
Teaching Videos
Take part or all of the content that you've purchased from one or more sellers and create videos that teach your audience. These could be in-depth video tutorials or a video where you talk about the concept and how to do them.
This is a huge market – just look at Udemy or Lynda.com
Checklists
Checklists make a great addition to any tutorial. They allow your followers to digest your instruction and easily implement it. 
NINJA BLOGGING TIP: You can post how-to content to your website then invite visitors to sign up for your mailing list to access your bonus checklist.
Worksheets
Worksheets may seem similar to checklists but they're not the same. Worksheets help visitors dig deeper into important topics.
For example, you're publishing an eBook on the topic of branding. You might include a worksheet that prompts your readers to consider what colors, fonts, and logos best align with their brand.
Workbooks
These are very similar to worksheets, but they are a collection of worksheets and they dig into the topic more. Workbooks can include exercises and instructions on one particular topic.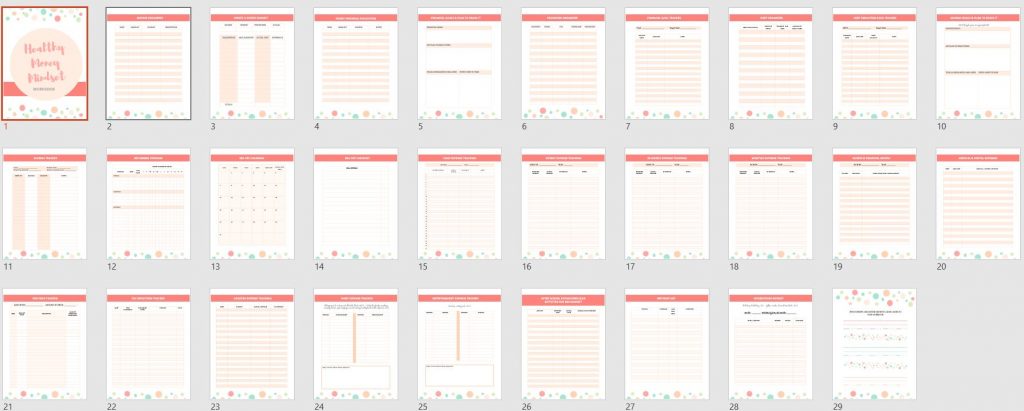 Challenges
People love challenges and they're a great way to get results and engagement from your audience.  Using done-for-you content for this is easy because the packs are already on the same topic.
Challenges can be for any length of time but consider a 5-day as an intro because those are the most effective. 
They are short enough that people won't lose interest and long enough to get a result.
Journal With Writing Prompts
Over the last few months, I've been creating journals with writing prompts that have commercial rights.  Each one of these is on a specific topic. You can use these to sell to your customers or you can take this idea and make your own.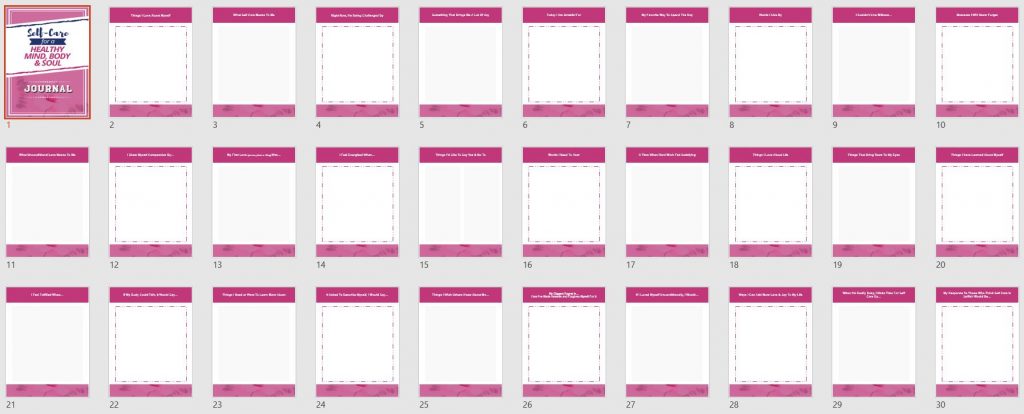 Inspirational Wall Decor
This is a simple idea but it works.  I've seen several sites that have inspirational wall decor for sale.  You can print and send them to your customers or you can provide digital downloads.  Just make it clear which one it is so that there will be no questions.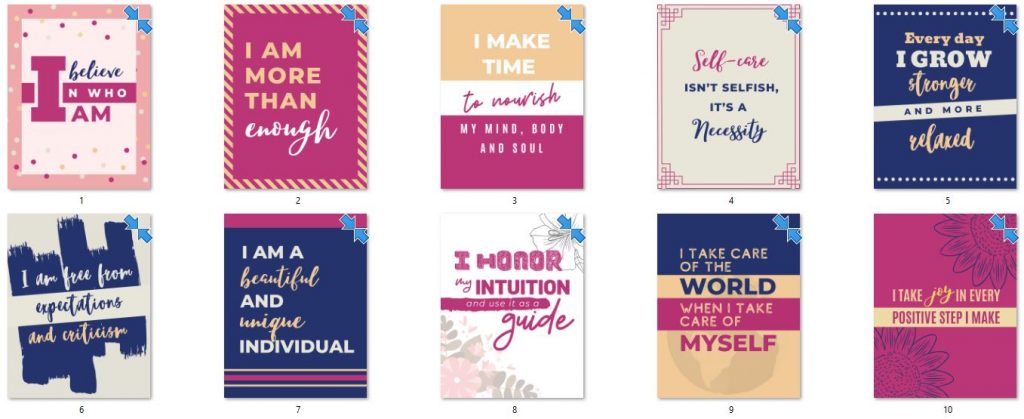 Take a look at some examples in Etsy.
Use Content On Paid Membership Site
This is a gated community where you offer a certain amount of information-oriented products to the members each month. Often membership sites include all the other types of info products listed here.
Pre-Recorded Audio For Blog Posts
Not all of your fans and followers will read the text. Some people prefer to hear information because they process audio faster than they do the visual content.
The good news is that you can easily create audio content for your fans. You can do this by recording your done-for-you content by using a program like Audacity, which is free open-source recording software.
When you're done with your recording, save it as an MP3 and upload it to your website.
Audiobooks
Repurpose any eBooks or short reports into an audiobook by recording your voice reading it. You can also hire someone on Fiverr.com to do the voice if you prefer.
There are even a few done-for-you providers who offer this as part of their bundles like Justin Popovic and Ted Payne at Tools For Motivation.
In fact here is a done-for-you product that would work in a ton of niches like lifestyle, wellness, business and personal development:
It is called Power of Affirmations.
One concern people have about using audio that isn't in their voice is that it isn't in their voice but I want to tell you that these are still powerful. I listen to audiobooks all the time and most of those are not recorded by the author of the book.
And guess what? I just want to listen to the message or the story. 🙂 So it is okay if the audio isn't in your voice.
In some of the audiobooks, the author will record a brief intro of the book. You could do this with yours.
Audiobooks are a huge business because people can do something else while they're listening to it – like exercise or do household chores.
Coaching Programs
As a coach, you can include information products as part of the program if you desire. Things like worksheets and checklists.
Cheat sheets and everything on this list can be included. Another way is to provide your coaching mentees printed workbooks and when they get the book – you'll schedule a call to walk through it section by section.
eCourses
An email course is a great format for an information product that is focused on "how to" do something. Whether you deliver it via email or a platform like Teachable.com it's a great way to get into the info product business.
I have several done-for-you eCourses on my site – but you can use these as-is, or include more than what I provide to make it more in-depth or to add more value.
eSummits 
Do you have a lot of connections within your niche? Gather them together to host an eSummit. How can you use done-for-you content for these?  
Use the words from sales pages that are in one of your done-for-you products, find an opt-in page or wording for another part of it.  Then use welcome emails and download page templates.
You can also use done-for-you content to find inspiration and ideas of topics to talk about for your eSummit.
It doesn't really matter what your niche is. You can create amazing information products from done-for-you content. 
Creating info products doesn't have to take a long time or be hard and you don't have to start from scratch. You can start with content you already have – this can be content you've personally created or bought.
Almost every niche you can think of has a need for products. There is someone out there who needs to know the information you have and will pay good money for it. 
You may be wondering why. It's simple. 
Most people would prefer to pay someone they trust to provide the step by step instructions on how to do something than trying to figure it out themselves. It saves time to buy it. 
So take advantage of this by creating your own products and selling them to your audience.
~April
P.S. Create a product that is evergreen – it will last a long time and you can create an entire business off great information product.  Take a look at done-for-you content to get your product up quickly.
Want to keep this information for later? Pin it with the image below: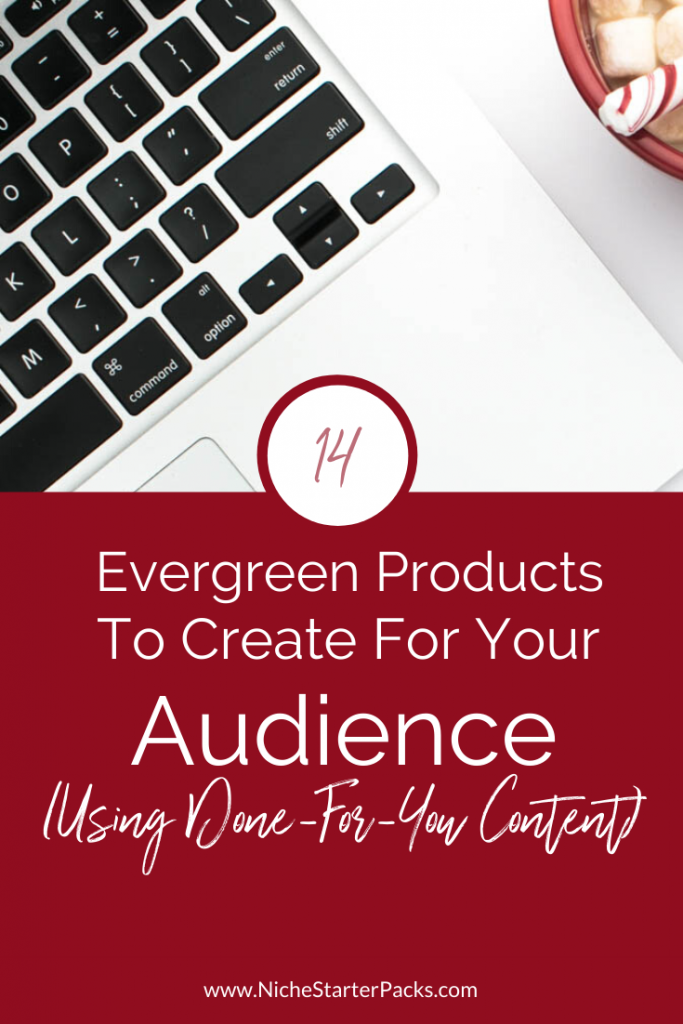 GET MY DAILY PLR DEALS
(PLUS TIPS, TRICKS & TECHNIQUES TO USE PLR)