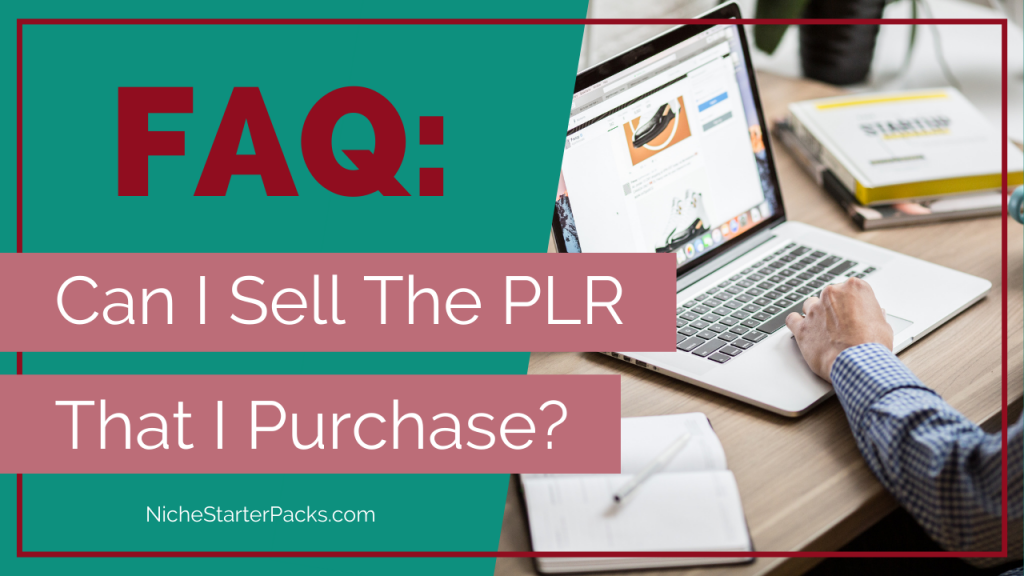 FAQ: Can I Sell PLR That I Purchase?
Today, I wanted to do a short video on a frequently asked question that I get.
And this is one I get a lot…
Can I sell the PLR that I purchase?
Here is the video and below you can read it:
And this is a two-part answer.
The first one is yes; you can sell the done for you content that you get. But there are terms to it, that means that you can sell it, but it must be personal use for your customers or clients.
So that means if you get a report or an eCourse, then you would be able to edit, add your personalization, put in resources, come up with cheat sheets, whatever you're going to do for that particular product. And then turn it into a video or a PDF. When your end-user, your customer, your client looks at it, they're not able to edit it.
If you are wanting to know if you can sell the PLR to the content that you purchase, then the answer is no. Anything that you purchase from Niche Starter Packs, you cannot send your customer's files that they can edit.
For example, you wouldn't be able to send them the Canva template link that comes in my products. Only you can change the source files and use them. Your customers wouldn't be able to go in and change their branding, or the eCover to their branding.
Another example, if you purchased a done-for-you report, you wouldn't be able to send them the Word document, but you could send them a PDF of it after you were done editing and adding your branding.
For the Canva social media graphics, you could post it on to your social media channels and networks, or even use those graphics in your blog posts, in reports as an image, but they wouldn't, be able to edit them in any way, they would only be able to read it, or they would be able to watch the video that you create.
These are only a few examples, the main point is that they do not get the same terms that you do. They get personal use only. If they need to use this content in their business like you're doing, I do have an affiliate program that you can go on, and you can earn money by recommending people to my site.
~April
GET MY DAILY PLR DEALS
(PLUS TIPS, TRICKS & TECHNIQUES TO USE PLR)