How to Create Awesome Tweets Using Done for You Blog Posts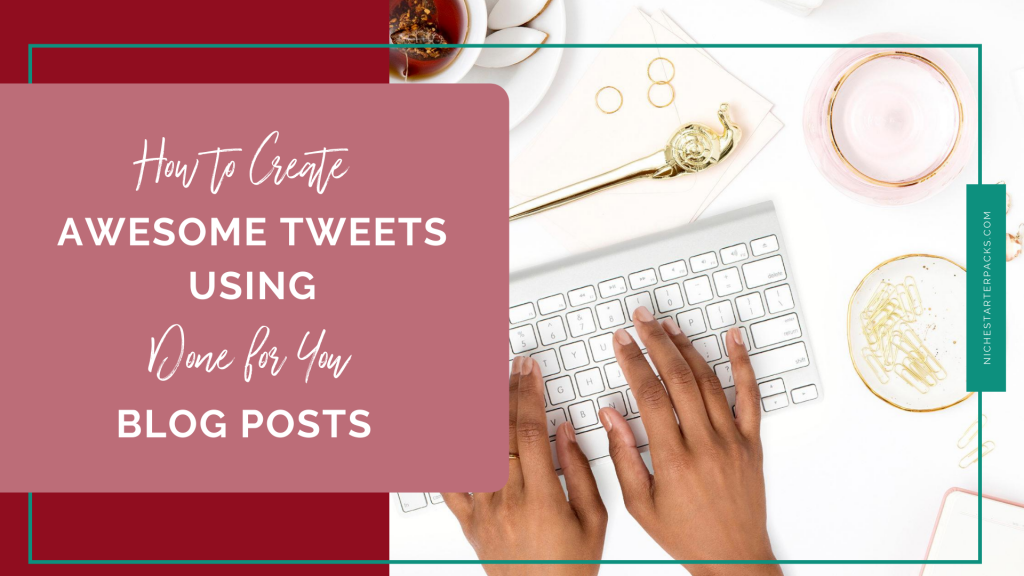 If you want to keep your audience and customers engaged, you're going to need to stay active on social media. However, coming up with constant ideas for posts isn't easy.
This is especially true on platforms such as Twitter, which require you to post several times a day to stay relevant. If you're struggling to come up with new content ideas, below you'll discover how to create awesome tweets using done for you content.
Make sure you're sharing a link to the actual blog
When you're sharing a done for you blog post, the link you use is very important.
You'll want to make sure you're posting a link to the actual blog post itself. If you simply include a link to your blog, the reader is likely to leave the website as they aren't taken to what they are looking for. So, always make sure you post a link to the published post.
Remember, with tweets you also only have a limited amount of characters you can use. Therefore, you'll first need to make sure that you're using a link shortening tool. Twitter has one built-in which will automatically shorten links for you. However, you can also use a third-party tool such as Bitly.com.
If you decide to use a service like Bitly.com there are people who don't trust the link that they're following if it doesn't include your site URL. Another option would be to use Pretty Link and make the link shorter.
Keep your tweet short and snappy
As you do only have a short amount of space to work with, you're going to need to keep the tweet short and snappy. Think of using as few words as possible. How can you get your point across in a single short sentence?
Statistics show that tweets that are less than 100 characters, tend to get 21% higher conversions. Try and create tweets that are up to 10 words in length.
Ask a question to make it stand out
One way to make your tweet stand out, is to ask a question that the blog answers. So, if your done for you blog provides tips for saving money, you could create a tweet that asks, "Looking for the best ways to save money?". This is just one basic example of how a question can be effective at grabbing the reader's attention.
Questions are always an effective way to generate higher conversions. Just make sure it's relevant to the content of the blog for best results.
Include a quote from the blog post
One of the easiest ways to create an awesome tweet using done-for-you content, is to include a quote from the blog. This requires a simple copy and paste job. You can take a useful line from the blog and use it to advertise the post.
You will need to spend a little time reading through the post to decide which section would work best as a tweet. The aim here is to tease the audience with a little snippet, giving them an idea of what to expect.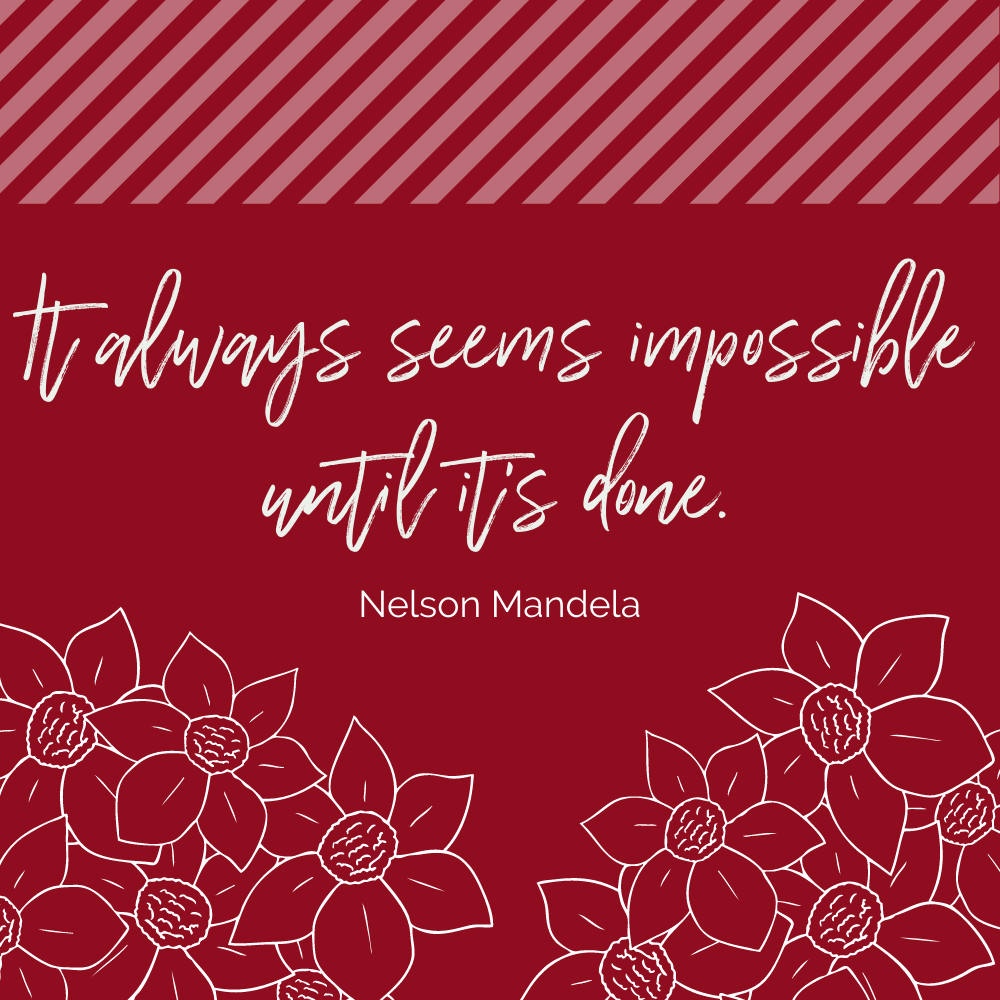 Use a custom image with the post
There's no doubt about it, images generate much better results than standalone written content. So, if you want to really make your tweet shine, you'll want to create a custom image to go with it.
Now, the image should be relevant to the post where possible. You can also give it a short description to make it easier for search engines to find. This enhances its SEO while grabbing reader attention.
You can create customer images through tools such as Canva. Or, you could even use the free images that come with your done for you content pack.
These are just a small selection of tips you can follow to create awesome tweets from done for your blog posts. With done for you content, most of the hard work is already done for you. It's just a case of knowing how to create short, snappy social media posts to generate maximum engagement.
Remember, many of the content packs I sell come with their own social media posts. This means you'll already have a good selection of ideas to work with. You can either use them as they are or tweak them to make them unique to your brand.
~April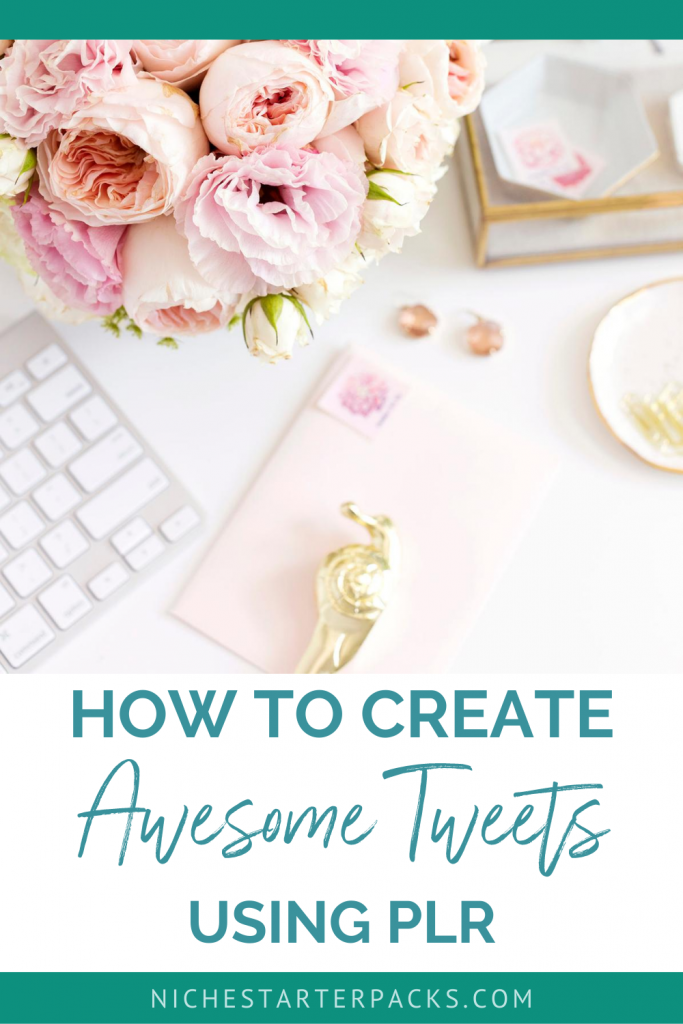 Want to keep this for later?  PIN it here:
GET MY DAILY PLR DEALS
(PLUS TIPS, TRICKS & TECHNIQUES TO USE PLR)