How to Use DFY Slow Cooker Recipes on Your Blog

I've been working on a blog post that uses a new recipe in the Kitchen Blogger's Seasonal Slow Cooker Recipes.  I absolutely LOVE my crockpot and use it quite often regardless of the time of year.  But this time I didn't have to create the recipe – I just used the DFY slow clooker recipe that someone else made.
   (Use Coupon Code: April7 to get $7 off your first month!)
I downloaded my content from the site above and I created this post below on my blog:
This is what the recipe looked like before.  It comes with a recipe, as well as images.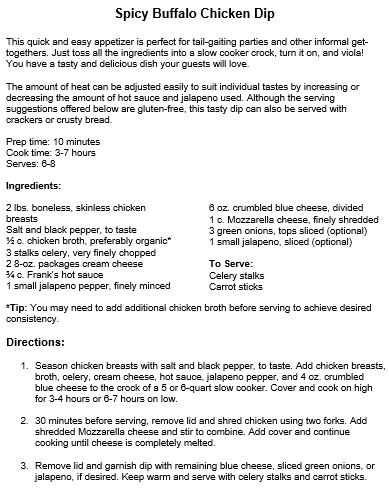 When I looked at the recipe I knew right off the bat that this would make a great DFY recipe to use because I had a story to tell.  People love stories and I added value by bringing my personal touch to it.
Video Tutorial on How to Use DFY Slow Cooker Recipes
Need  More Slow Cooker Pre-Written Content?  Check out these high-quality packs:
There is so much that you can do with done-for-you recipes.  I love the easy convenience that they bring.  I don't have to worry about going to the store, picking up all the ingredients or making it taste perfect because I know that Trish Lindemood at Kitchen Bloggers has already done that for me.  That is definitely a win-win (for me and for my readers!).
~April


Join the newsletter
Subscribe to get our latest content by email.