Stress PLR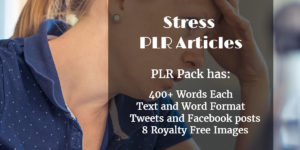 Everyone deals with stress on some level, but some people experience it to such a degree it affects their life. This PLR pack looks at healthy and natural ways to relieve stress, from using a journal to eating right and exercising more.
It discusses the different types of stress as well, including work, financial, relationship, personal, time, and many other forms of stress.
This PLR pack will help your readers find the right products to help them relieve stress at home and learn proper healthy lifestyle changes to make.
You'll get this PLR bundle for only

$15.95 

---
Check Out What You'll Get: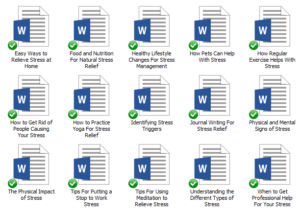 1. Understanding the Different Types of Stress (433 words)
2. Physical and Mental Signs of Stress (426 words)
3. How to Practice Yoga For Stress Relief (477 words)
4. How Regular Exercise Helps With Stress (428 words)
5. Food and Nutrition For Natural Stress Relief (429 words)
6. Easy Ways to Relieve Stress at Home (439 words)
7. Identifying Stress Triggers (417 words)
8. How to Get Rid of People Causing Your Stress (437 words)
9. Healthy Lifestyle Changes For Stress Management (429 words)
10. The Physical Impact of Stress (411 words)
11. When to Get Professional Help For Your Stress (452 words)
12. How Pets Can Help With Stress (464 words)
13. Tips For Putting a Stop to Work Stress (481 words)
14. Journal Writing For Stress Relief (448 words)
15. Tips For Using Meditation to Relieve Stress (482 words)
Get in both Text and Word Format

---
You will get 15 PLR articles on the topic of stress and stress relief.
You also get bonus content, including 8 images related to the content, Twitter posts and Facebook posts.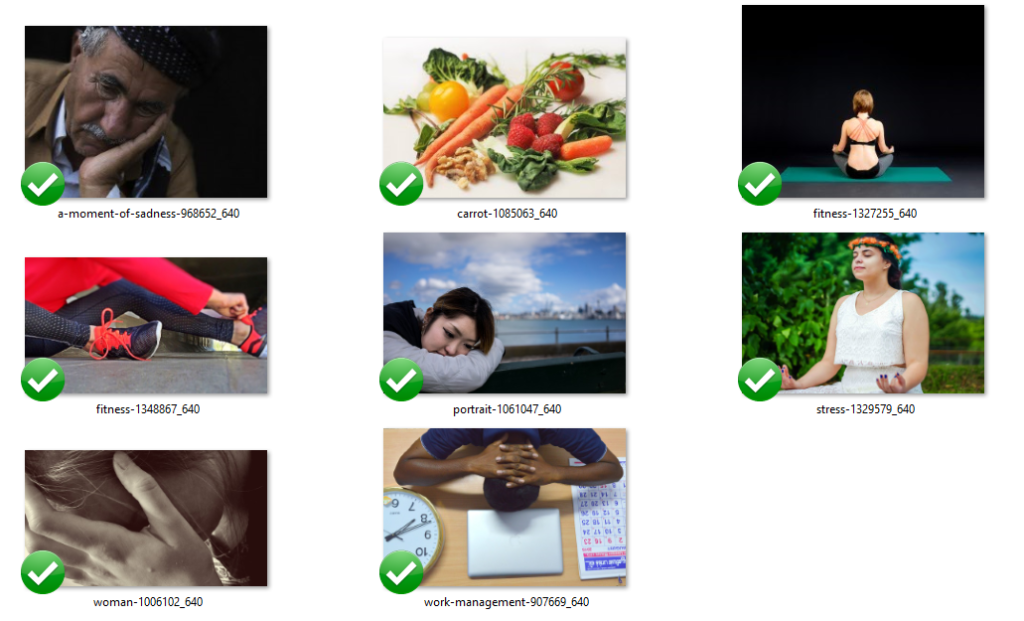 Get it for 

ONLY $15.95

Right Now!
After you purchase this bundle – you will get to immediately download all of your content!

All PLR Products that you purchase from me are non refundable.
PLR Rights Terms:
1. Don't pass on PLR rights to anyone, so your customers only get personal use rights.
2. Do not put my name on it.
GET MY DAILY PLR DEALS
(PLUS TIPS, TRICKS & TECHNIQUES TO USE PLR)