Tips for Using This Emotional Eating PLR Funnel (or Any Content Online)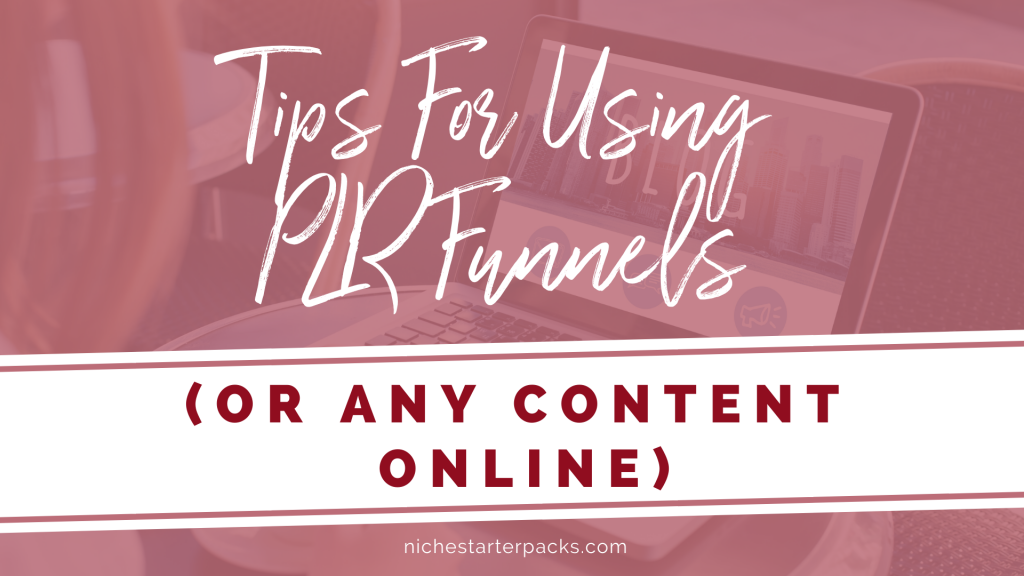 A few days ago Tiffany Lambert sent an email about one of her new done-for-you content packs. She gave details tips on how to take her new PLR funnel called Breaking the Chains of Emotional Eating and use each component of that funnel.
She gave me permission to post it on my site as a guest blog post. You can find Tiffany's blog at TiffanyLambert.com. She writes amazing done-for-you content and used to write for the top gurus and experts so she knows what sells.
It includes over 60 pages' worth of evergreen and trending information. Plus you can use this information – not just for my current content launch, but for ANY content you buy or create.
Now MOST PLR sellers are flexible, but you DO have to read the rules of other people, because some may not allow these tips to be implemented (like breaking up a guide).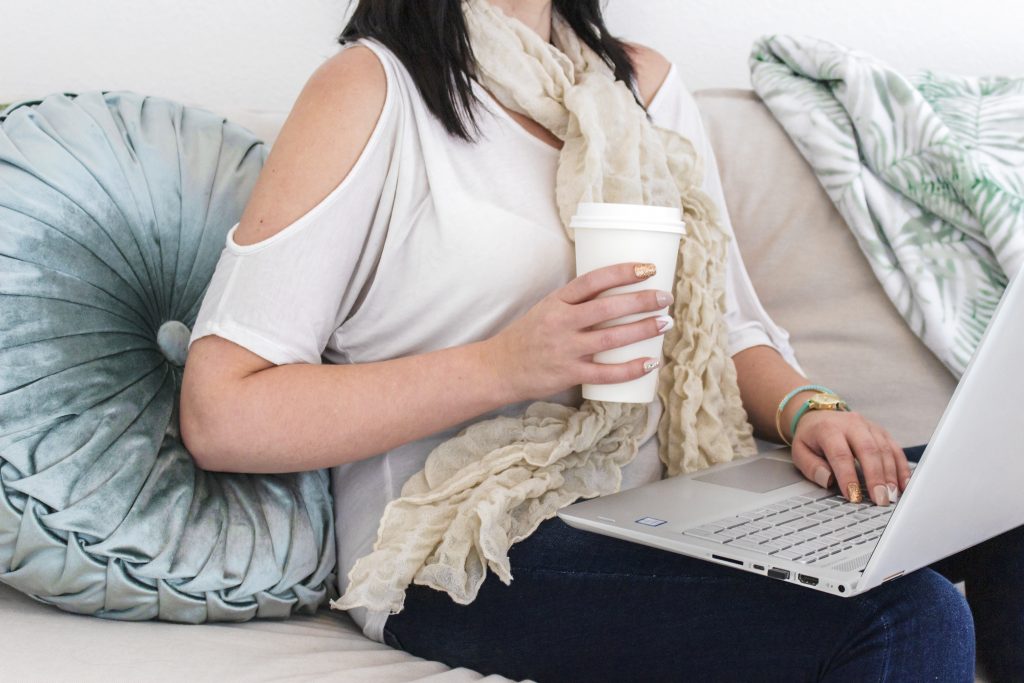 Element #1: The Full eBook
Included in this package is a full, 32+ page eBook titled: Breaking the Chains of Emotional Eating. Now inside this guide there are 10 chapters and even some sub-headings within it (see chapter titles below).
So the obvious use is that you could put your name on this, turn it into a PDF and sell it as an info product.
But there are other things you can do, too! 
Include your affiliate links to tangibles (on platforms that allow it to be in a PDF) and info products to promote as an affiliate before you publish. So for instance, you might promote a workbook for intuitive eating or a course on breaking sugar addiction inside the pages of the eBook.
Create accompanying slides and record a video pairing with the PDF and put it all inside a membership as a course on emotional eating.
Break up the eBook into smaller content blocks (either by the subheading sections or chapters) and post it as blog posts to bring traffic to your site. Make sure you add affiliate links or link to the entire book for more in depth information.
Break it up into daily or weekly emails that you send your list. At 32 pages, this could be 32 weeks of email inspiration for your audience that you queue up to keep catering to your people.
Take the chapter title and create a social media post about it with a question for engagement and a link to your book. For example, you might post about chapter 4 and post in your Facebook group saying, "Does the cause of your emotional eating habit fall into one of these categories?" And if you want to, add some personalization, such as – "Work stress is my #1 reason for emotional eating. At the end of a long, tiring day, I simply want to be mindless and eating until I feel comfortable. That needs to stop."
Here are the chapters inside the eBook, FYI:

Chapter 1: How Emotional Eating Begins
Chapter 2: What Emotional Eating Does to You
Chapter 3: It's Never About the Food
Chapter 4: Common Causes of Emotional Eating
Chapter 5: Why You Keep Turning to Food Even When You Know It Doesn't Help
Chapter 6: Recognizing the Signs of Emotional Eating
Chapter 7: Things You Can Do to Help Yourself
Chapter 8: When You Can't Stop on Your Own
Chapter 9: Dealing with Setbacks
Chapter 10: Building a New Relationship with Food


Element #2: Two Separate Reports
So for these two reports, it works the same as the eBook does – in terms of being able to break it up and use it on blogs, social media and in emails – or repurposed as videos or a podcast. But you can ALSO combine them into one larger report OR add them in with the main guide above to make an even bigger info product.
These would make great video topics or podcast episodes, too. And if you want to go the extra mile, expand on the information I've presented in these reports and turn each one into a bigger info product. 

Full Bonus Report – The 5 Keys to Ending Emotional Eating
This 6-page, 2,668-word report starts with an introduction and then covers:
– Self-Talk to Help the Inner You
– Meditations Make You Aware
– Action Steps to Take
– Confronting Your Issues
– Asking for Support
Full Lead Magnet: What's Eating You: Dealing with Emotional Hunger
This 5-page, 2,206-word report starts with an introduction and then covers:
– Emotional Hunger Always Has a Trigger
– Emotional Hunger Has the Same Powerful Cravings as a Person Who's Addicted to Drugs or Alcohol
– Emotional Hunger Isn't Your Fault
– Emotional Hunger Is Never Treated Successfully with Eating
– Emotional Hunger Needs Resources in Order to Be Cured
Element #3: 7-Part Email Autoresponder Series
The emails, listed below, don't JUST have to be used as emails. If you DO use them as emails, make sure you point them back to your full eBook for sale OR to your blog posts where you're promoting products, so that you monetize this portion of the content pack.
You can ALSO use each one of these as a blog post OR a post on social media, repurpose them into a podcast or video, etc.
Or compile these INTO a report – so you might name it something like, "Eliminating Your Emotional Eating Habit" or something and just take each email, insert it into a document, convert it into a PDF and call it a report.

Email #1: Are You Stuffing Yourself with Your Emotions? – 421 words
Email #2: Is Stress Making You an Emotional Eater? – 422 words
Email #3: Handling Social Events When You're an Emotional Eater – 427 words
Email #4: Are You Feeding the Child or Adult You? – 414 words
Email #5: How to Know Your Emotional Eating Triggers – 425 words
Email #6: Is Emotional Eating Caused by Poor Self-Care? – 454 words
Email #7: Is Your Job Causing Your Emotional Eating? – 448 words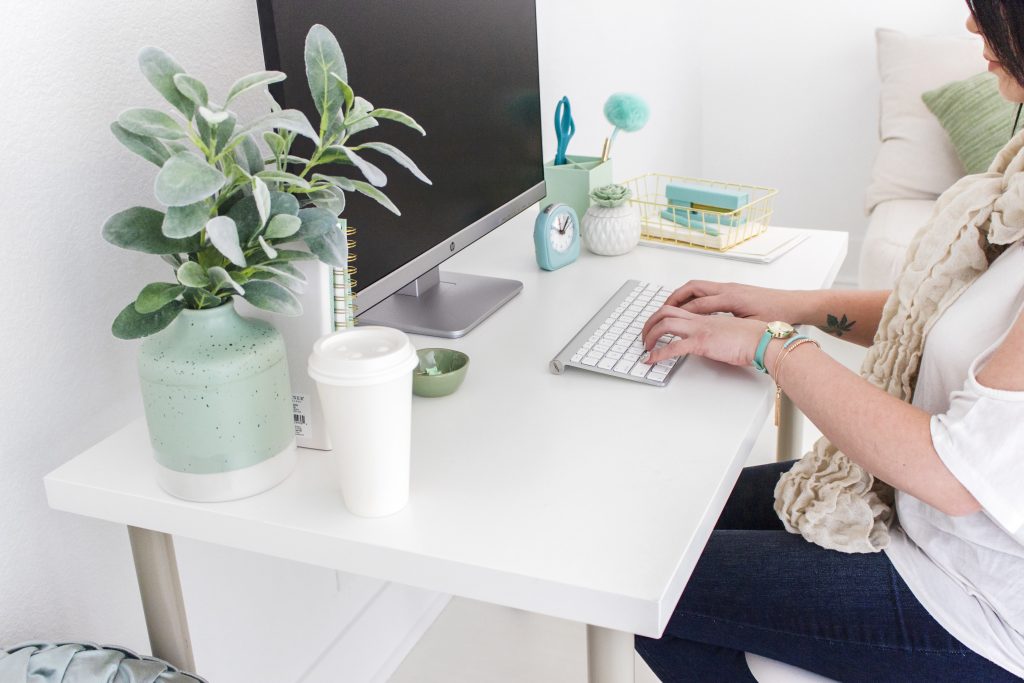 Element #4: Set of 5 Articles
Again, these individual components initially look like they're for your blog, right? But you can use them as emails, on social media, repurpose them, and compile them into reports. AND, here are a couple of other things you can do…
First, you can take the titles and create a Pinterest image on Canva. I like these because they look so professional. Point them to your blog to read the full article.
You could also take each article, extract the main ideas, and create an infographic. Canva has an entire infographic template area, so you could turn them into infographics and use them around social media and brand your blog on them so when they get shared, you get traffic!

#1 – How to Feed Your Feelings and Not Fill Your Stomach – 440 words
#2 – Stop the Emotional Eating Urge – 456 words
#3 – Are You Emotionally Eating to Avoid a Life Change – 475 words
#4 – Sit With Your Emotions – 448 words
#5 – Is Entitled Thinking Driving Your Emotional Eating? – 435 words
Element #5: Set of 5 Product Reviews
These reviews are of products designed to help emotional eaters work through their issues or replace unhealthy habits with new, beneficial stress-relieving hobbies.
So what you might do, besides using them as is on your blog to promote these exact products, is turn some of them into "top #" review posts.
So you might do something like "Top 10 workbooks (or books) to help you with emotional eating," for example. Now when you do this, you can use the in-depth review I've written to "highlight" the product, but then give them, "9 other books you may love."
With those, all you would have to do is either list them and link to them OR list them, write a one-paragraph blurb about what it is or why they might like it, and link to it. 
#1 – The Intuitive Eating Workbook – 432 words
#2 – Fender FA-115 Acoustic Guitar Bundle – 434 words
#3 – Vremi 9 Piece Garden Tools Set – 411 words
#4 – Canon EOS Rebel T6 DSLR Camera Bundle – 434 words
#5 – STMT DIY Journaling Set – 431 words
I hope this helps you put the content into action. 

Make sure you check it out – there are only a few more days of the massive discount then it bumps to the full price here:
http://plrlaunch.com/breaking-the-chains-of-emotional-eating-plr/
Tiff ?
Again, you can find Tiffany at TiffanyLambert.com
P.S. The best way to use any done-for-you content is to just do it.  Schedule time and work on one piece at a time.
Want to save for later? Here is a PIN.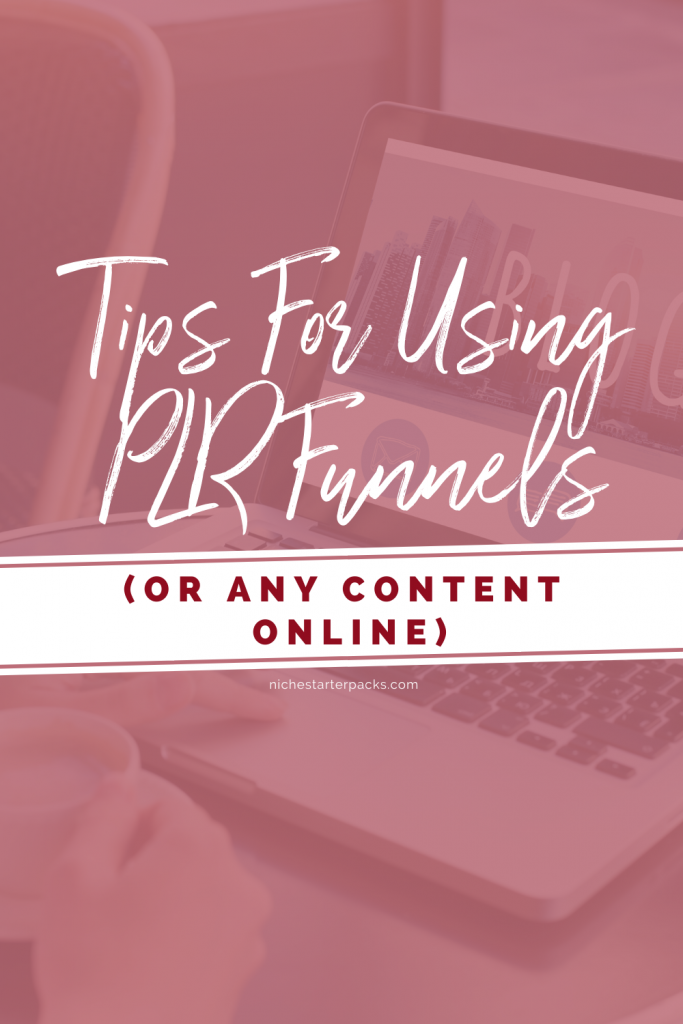 GET MY DAILY PLR DEALS
(PLUS TIPS, TRICKS & TECHNIQUES TO USE PLR)