How to Start Using The Title Generator Software​ Fresh Title
Yesterday I told you about a tool that I've been using more. The tool is called Fresh Title which is a title generator software. This software has helped me come up with email subject lines that I test and then I'll use the winner of the A/B testing as my blog post title.​
>>Grab Fresh Title HERE<<
When you test with ConvertKit they'll get 30% of the list you're promoting to, split it in half and send half of the topic title to each of those lists (so it is 15% of the list).  Then 4 hours later it'll send the winning title to the remainder of the list.
Here's how I use it:
Step 1: Add my keywords (check it out below)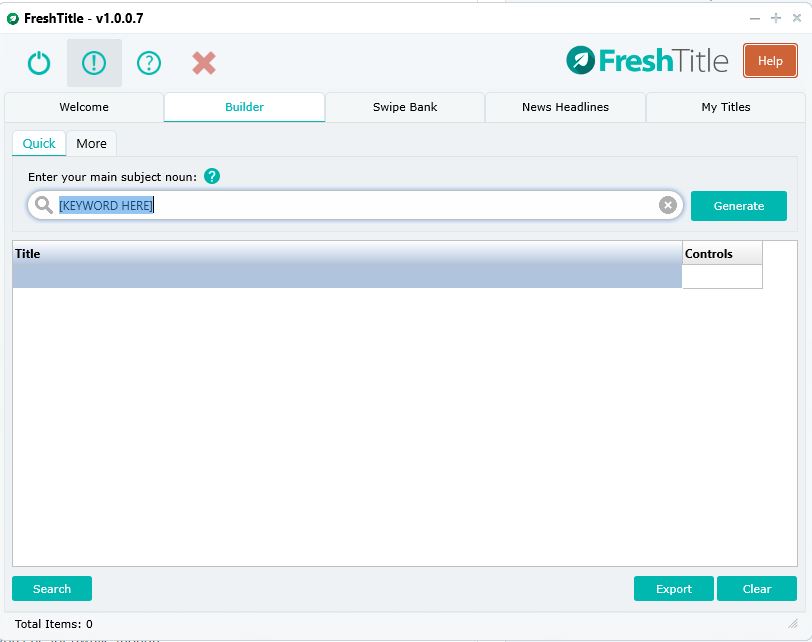 This is under the Builder tab at the top.
Once you've added the keyword or topic you hit generate and you'll get a whole bunch of options to pick.
>>Grab Fresh Title HERE<<
You can also get more specific with your topic titles. Instead of using the Quick tab, you'll click more and this is what you'll see.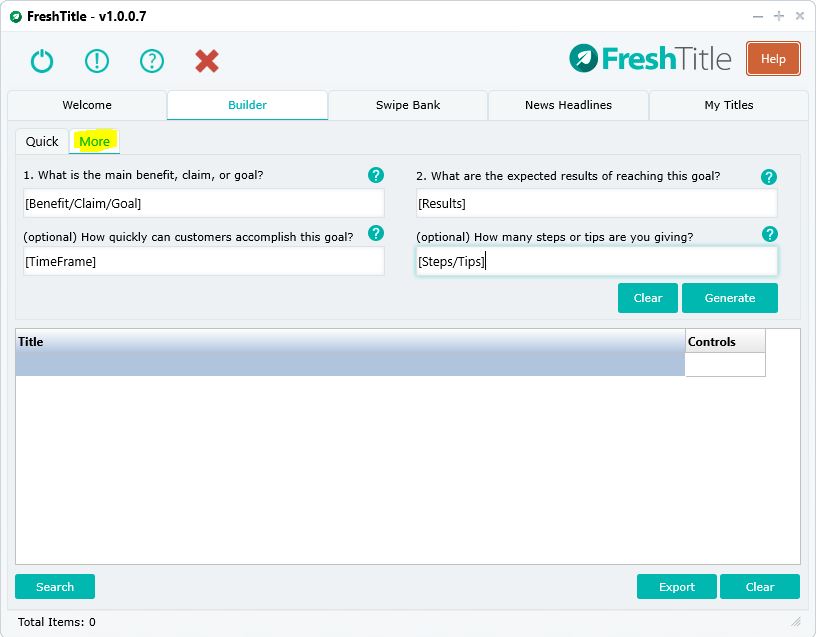 I did add the [Benefit/Claim/Goal] under each question.​ Here's what you'll see when you click the Generate button: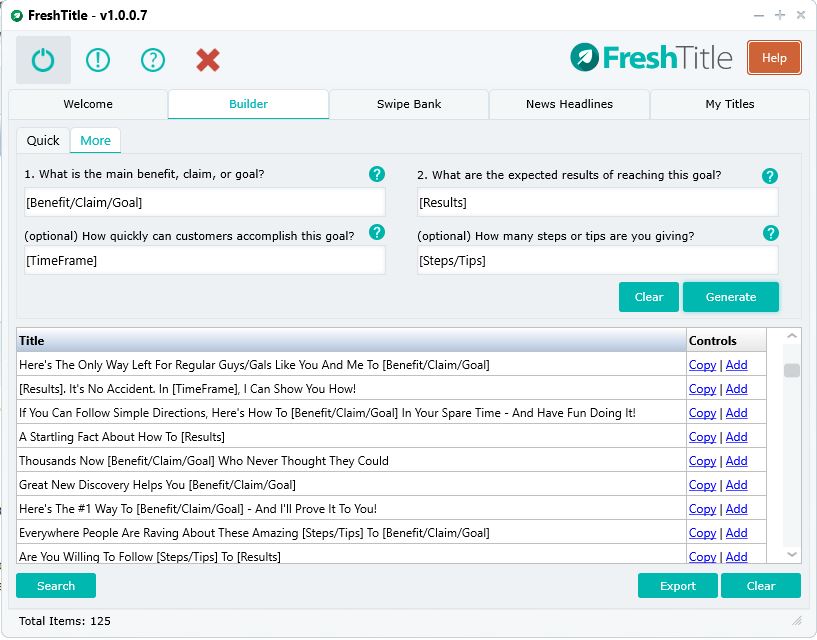 There are less topic headlines, but they are more specific.
I've used this software in the past to include headline swipes in my PLR products, but lately, I've been using them as email subject lines.  I then use the A/B testing that ConvertKit offers.
Once I get a winning headline I use that as well as my email and turn it into a blog post.  Sometimes I'll even add it on my Niche Starter Packs Facebook page as a Note post (which is similar to a blog post).
As you can see this is a super easy piece of software that you can use in your business.
Another way I plan to use it is to create Pins with different titles but link it to the same blog post. For example yesterday when I sent the email I used these two subject lines:
5 Must Have Chrome Extensions For Your Business​
5 Chrome Extensions That Can Help You In Business​
I'd make a few different topic titles and change them out on the Pin image to see which one performs the best on Pinterest.
I might be a little obsessed with this tool now but I think it is a good obession to have. I've been using it to increase my open rates, as well as my click through rates.
Plus it has been giving me fun and catchy email subject lines instead of just the name of the product I'm promoting. They're more descriptive which I think makes a big difference for people who are interested in what I'm talking about. Yes, it does take a little longer but the extra time is well worth it.
>>Grab Fresh Title HERE<<
If your topic titles are getting a little stagnant I'd highly suggest investing in Fresh Title. The price is only $37 and I can tell you that I've earned that back plus some by using it.
Have a great and productive day!

April & DMan

Connect With Me:
Facebook / Twitter  / Instagram
P.S. Fresh Title is also PERFECT for coming up with new content ideas or new niche topics to explore! For example, use the massive swipe bank to come up with endless article topic ideas, submit those articles, and enjoy the free traffic to your sites!
GET MY DAILY PLR DEALS
(PLUS TIPS, TRICKS & TECHNIQUES TO USE PLR)