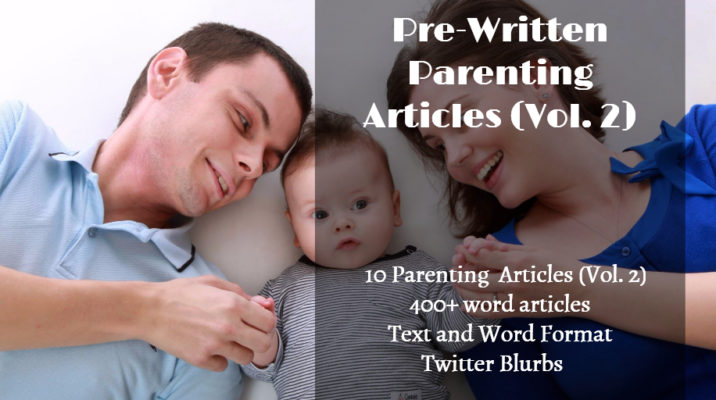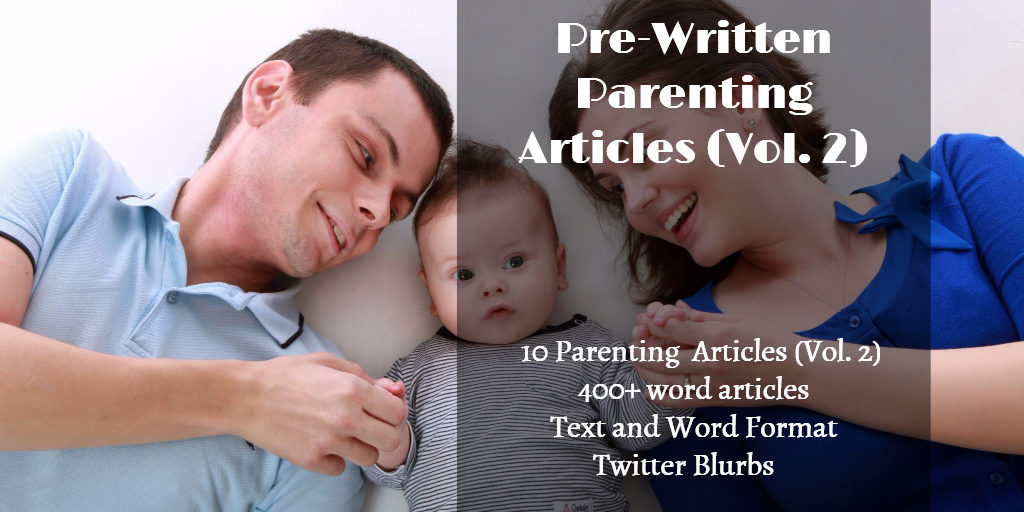 Parenting Vol 2 Title Topics
1.) Common Parenting Mistakes Made with a First Child (599 word)
2.) Common Parenting Mistakes Made with a Middle Child (573 word)
3.) Common Parenting Mistakes Made with the Youngest Child (594 word)
4.) Co-Parenting How to Handle When Your Child Chooses the Other Parent (541 word)
5.) How to Cope When Someone Lets Your Child Down (555 word)
6.) How to Help Your Children Create Strong Sibling Bonds (551 word)
7.) Meeting in the Middle When Parenting Ideas Conflict (595 word)
8.) Parenting Mistakes You Only Make Once (601 word)
9.) Recognizing and Respecting Your Partner (572 word)
10.) Tips for Successful Co-Parenting (586 word)
What you'll get:
You'll get all of this for only $10.95

All PLR Products that you purchase from me are non refundable.
PLR Rights Terms:
1. Don't pass on PLR rights to anyone, so your customers only get personal use rights.
2. Do not put my name on it.
Please note – this is PLR that I have bought a special license to sell. But rest assured It is high quality content. I provide it because I want to make sure my customers get the opportunity to purchase what they need, when they need it. Make sure you don't own this already. I will always let you know if a pack is under special license or not.
GET MY DAILY PLR DEALS
(PLUS TIPS, TRICKS & TECHNIQUES TO USE PLR)
Tags: done for you content, parenting PLR, PLR Articles, plr blog posts, pre-written parenting content
Done-For-You Categories, Home & Garden PLRPosted in 0 comments