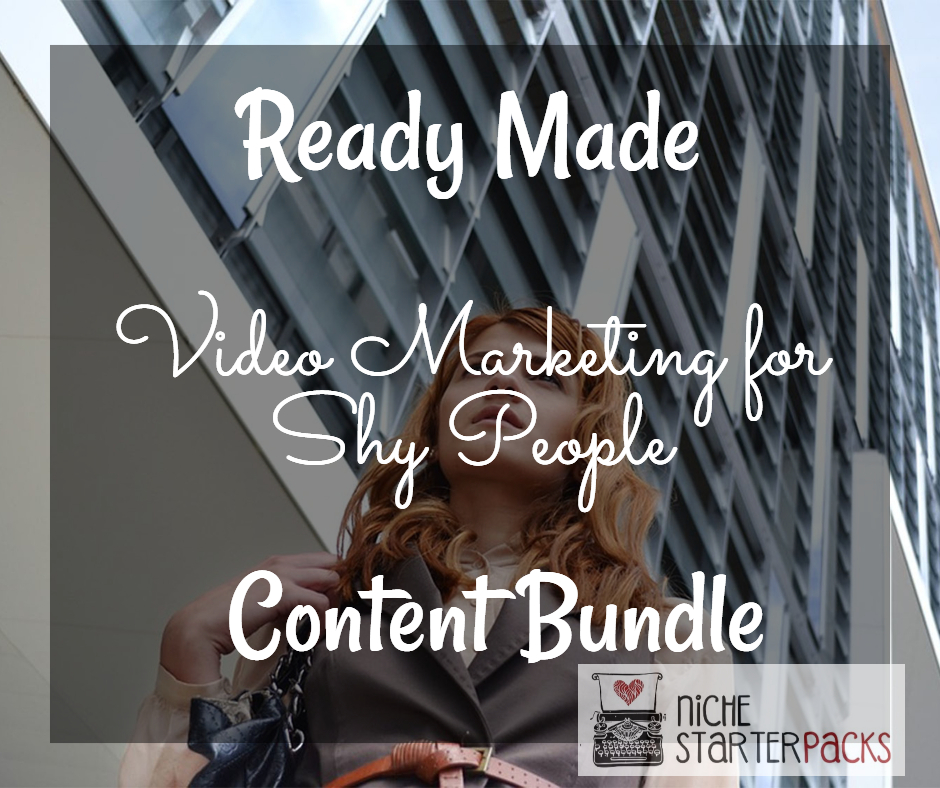 Video marketing is a great way to get traffic to your business.
You can use video on YouTube, on Facebook Live, in InstagramStories and so much more.
One MAJOR thing that stops people is that they are shy.
In this Ready Made Video Marketing for Shy People Content Bundle – ecourse, report, keywords, and royalty free images, you'll be able to help your audience by providing tips on being more confident even as an introvert.
People LOVE videos and spend tons of time watching them in their business and as part of their entertainment, so if you're audience can get in front of them with that medium it will grow their business.
Even a shy person can make video marketing for their businesses. With this bundle you'll be able to guide anyone in your audience and let them know the importance and benefits of video marketing.
This bundle will help you teach your audience about marketing online video – as you know that just by adding video to your marketing strategy you could multiply your results.
A lot of people WANT to use video to build up their business but they are too shy, they just need some guidance and encouragement in this area.
Plus this is a bundle that has profit potential because of all products that you can recommend to your list.
Ready Made Video Marketing for Shy People Content Bundle (Report, eCourse, Keywords, and Royalty Free Images) – Get It All For $37!

 Section 1 – Video Marketing for Shy People Report
You'll get a 25-Page report all about Video Marketing for Shy People. This is a great opt-in because it talks about how to take advantage of using video marketing even if you are introvert.
Use this report to grow your subscriber list.
Here's what you'll get in the report: Video Marketing for Shy People, 6 sections, 5,669 words
Report Section:
The Benefits of Video Marketing
What It Means to Be Shy
How Shyness Can Get in the Way of Video Marketing
Steps to Become a Confident Video Marketer
Ways to Use Shyness as an Advantage in Marketing Videos
Ways to Make Effective Videos without Appearing in Person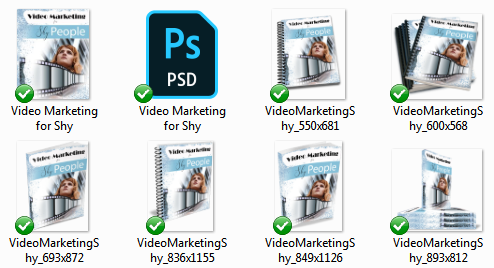 But this isn't all you'll get….
 Section 2 – Ecourse
This eCourse makes a great follow up sequence to the report.  If you're going to offer a workshop, course or other personal saving or money type of class you can easily add information about it inside this 10 day eCourse.
Email Day 1 – Video Marketing – Identifying Triggers for Your Shyness (986 words)
Email Day 2 – How to Succeed Socially If You're Shy (1,315 words)
Email Day 3 – ow to Succeed in Business Even if You're Shy (901 words)
Email Day 4 – Tips for Making Marketing Videos for Social Media as a Shy Business Owner (773 words)
Email Day 5 – Tips for Making High-Converting YouTube Marketing Videos if you're Shy (748 words)
Email Day 6 – Tips for Making Marketing Videos for your Blog if you are Shy (674 words)
Email Day 7 – Pros and Cons of Using Someone Who is Not You in Your Marketing Videos (716 words)
Email Day 8 – Tips and Tools for Making Animated Marketing Videos (880 words)
Email Day 9 – Tips and Tools for Making Marketing Videos from PowerPoint Slides (596 words)
Email Day 10 – How a Mentor can Help with Video Marketing (592 words)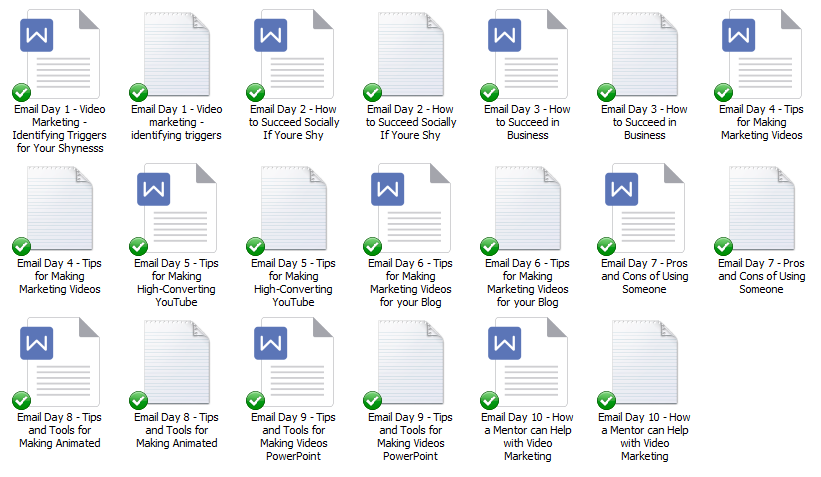 Section 3 – Keyword Research
I've come up with 200 long tail keywords all related to Video Marketing for Shy People. You'll find some of these are what people like to call low-hanging fruit keywords while others have more searches.
But these are all high-targeted keywords that have the potential to easily get on the first page of search engines with. Search engine optimizing is important, so get a head start with this list.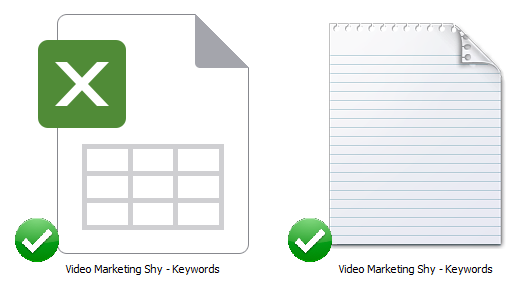 PLUS BONUS – Royalty Free Images
Images are expensive to purchase, so I've found royalty free images that you can use for the articles or inside the report.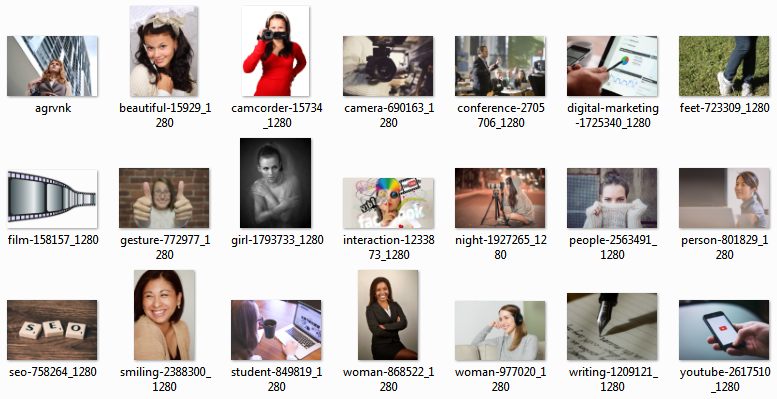 Ready Made Video Marketing for Shy People Content Bundle (Report, eCourse
, 
Keywords, 
and Royalty Free Images) – Get It All For $37!

All PLR Products that you purchase from me are non-refundable.
PLR Rights Terms:
Don't pass on PLR rights to anyone, so your customers only get personal use rights.
Do not put my name on it.
Please note – this is PLR that I have bought a special license to sell. But rest assured It is high-quality content.  Not only that, but I've added components to this pack that weren't originally with it.   I provide it because I want to make sure my customers get the opportunity to purchase what they need, when they need it. Make sure you don't own this already. I will always let you know if a pack is under special license or not.
Join the newsletter
Subscribe to get our latest content by email.