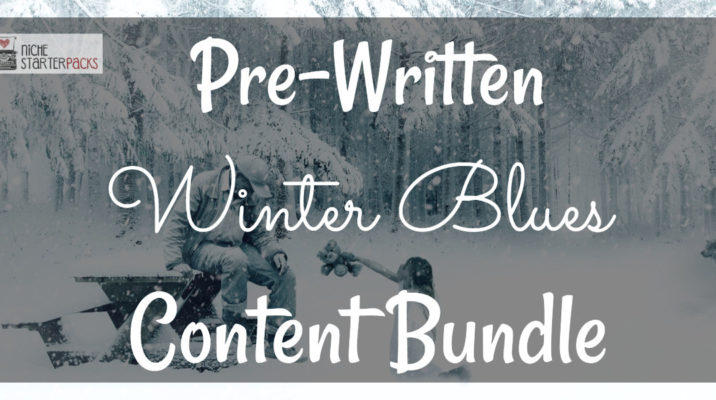 Winter Blues Articles PLR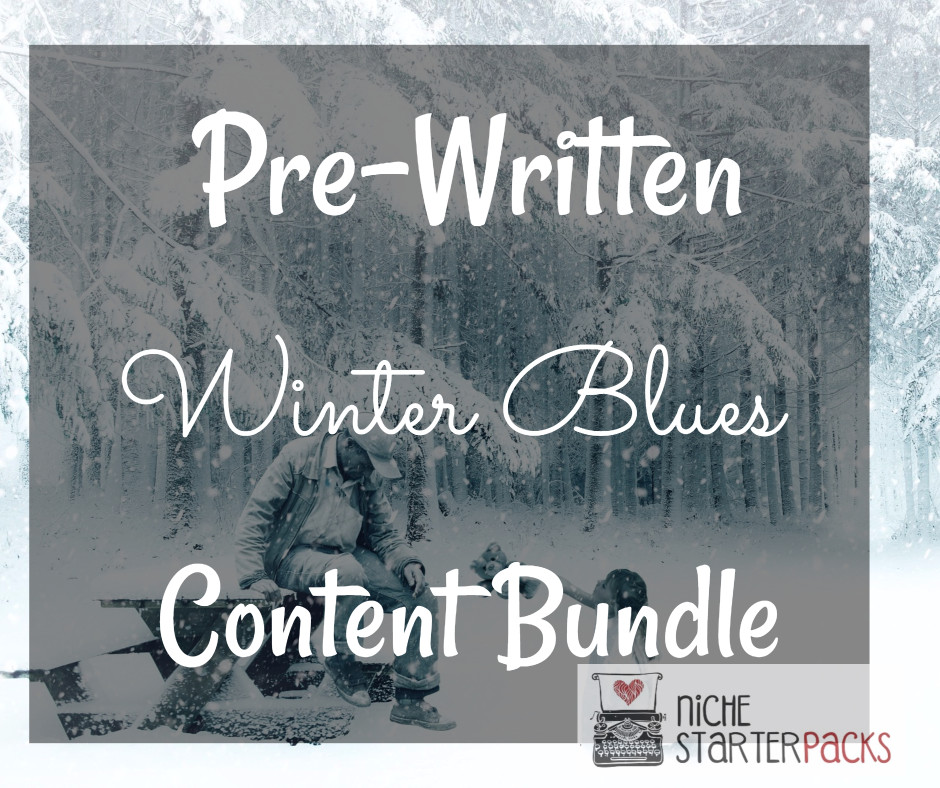 Over the last few years during the winter I always notice a huge change in my mood and what I "feel" like doing. This year it hasn't hit me too bad, but that doesn't mean it won't.
The main thing that I do to help my SAD is to take plenty of Vitamin D. I'm not the only one this affects, so I've put all of my depression PLR up for sale because this is a challenge for so many people.
The crazy thing about this – is that it didn't start until a few years ago…or maybe I didn't notice because the symptoms weren't as bad the years before. This could happen to anyone at any time for any reason, so this is a great topic any time of the year.
Teach you audience how to cope depression that affects you in the winter season.
You can promote so many different things as an affiliate for this topic.  Here are just a few:
Lightboxes
Vitamin D
Essential Oils
Pillows and sleeping essentials (take a look at article 6)
You'll get this PLR bundle for only $10.95!


Check Out What You'll Get: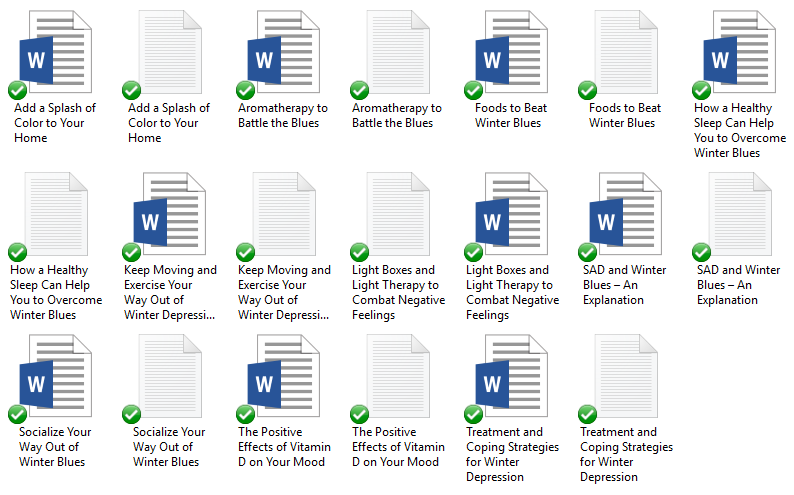 1.) The Positive Effects of Vitamin D on Your Mood
2.) Socialize Your Way Out of Winter Blues
3.) SAD and Winter Blues – An Explanation
4.) Light Boxes and Light Therapy to Combat Negative Feelings
5.) Keep Moving and Exercise Your Way Out of Winter Depression
6.) How a Healthy Sleep Can Help You to Overcome Winter Blues
7.) Treatment and Coping Strategies for Winter Depression
8.) Add a Splash of Color to Your Home
9.) Foods to Beat Winter Blues
10.) Aromatherapy to Battle the Blues
Get in both Text and Word Format 
---
You'll get this PLR bundle for only $10.95!
After you purchase this bundle – you will get to immediately download all of your content!


All PLR Products that you purchase from me are non refundable.
PLR Rights Terms:
1. Don't pass on PLR rights to anyone, so your customers only get personal use rights.
2. Do not put my name on it.
 Please note – this is PLR that I have bought a special license to sell. But rest assured It is high quality content. I provide it because I want to make sure my customers get the opportunity to purchase what they need, when they need it. Make sure you don't own this already. I will always let you know if a pack is under special license or not.
GET MY DAILY PLR DEALS
(PLUS TIPS, TRICKS & TECHNIQUES TO USE PLR)
Tags: PLR Articles
Done-For-You Categories, Health PLRPosted in 0 comments