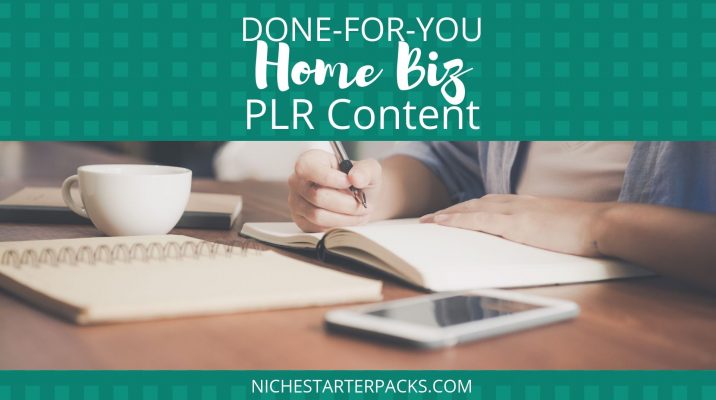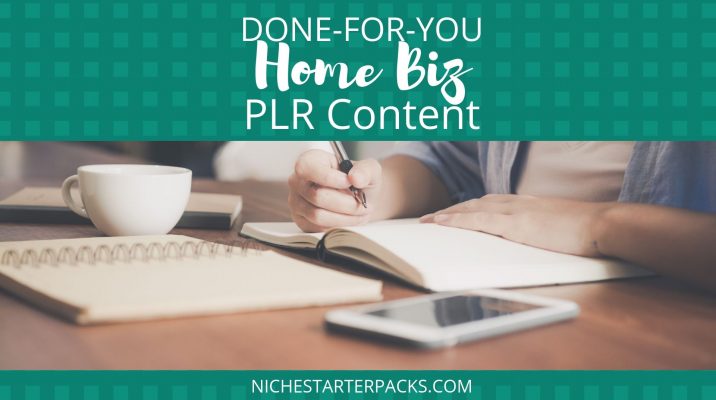 Guide Your Audience Through Turning Their Hobby Into a Money Maker - Sell This eBook to Help Them
Nowadays most people have to have a household that has at least two people working or they have to get roommates to make the mortgage and pay all the bills.
Even when one parent stays home they almost always look for opportunties to bring home some money to help out with groceries, gas money or some of the smaller bills.
One thing that they look at is how to earn money at home or with their passions. How can they take what they already know and make a business out of it.
Home based businesses are skyrocketing and because of the internet there are SO many ideas and ways that people can earn a living online. It is just a matter of helping them get from point A to point B.
With this PLR content bundle you'll get an eBook, a 7 day eCourse and articles that are going to go pretty in depth about taking their hobby from just a passion to a money making business. You'll be talking about business ideas, places to sell their product and setting it up.
Different Affiliate Programs You Can Promote With This Topic
Because this is a make money online topic there are different affiliate marketing options and different topics for you to create courses on to help people.
In this content you'll talk about different market places like Etsy.
You could find someone who has a course that specializes in this marketplace and refer your list to them with an affiliate link.
Or maybe you've got experience selling from a different platform and you can create a course to show people how to set up the cart, write descriptions and market it.
You can also find books on Amazon or other affiliate programs to share with your list.
Tons of ways to earn affiliate commission potential with this PLR bundle.
You'll get high-quality PLR content that you can use on your website or blog to appeal to different niches such as a mom blog, health, wellness and lifestyle.
Using this high-quality PLR content on your blog is only the beginning of what you can do with it. Starting a home based business is HOT topic and you can also recommend products for your audience to purchase. They're going to want to know what you use or recommend.
DFY Home Based Biz PLR Bundle
Get It All For $47!
30-Page, "Make Money From Hobbies" eBook
You'll get a 30-Page report on how to "Make Money From Hobbies". People are passionate about their hobbies and some of them can turn into businesses. For years they'll do them as the hobby but then they'll want to switch from spending money on them to earning from them. When that happens you'll want to be there so that you can show them how.
This eBook will guide them through the process from starting, to marketing to common mistakes to avoid.
Here's what you'll get in the eBook: Making Money From Hobbies, 8 Sections, 5,139 words
eBook Sections:

-Introduction To Starting Your Own Business From a Hobby
-Selling Your Hobby/Craft Items
-Hobby Related Services
-Where to Sell Your Products and Services (online and offline)
-How to Market Your Hobby
-Tips on How to Keep Up with Supply and Demand
-Common Mistakes to Avoid
-10 Tips for Hobby Business Success
7 Day eCourse: Meaningful Crafty Product Ideas To Sell
You'll get a 7 Day eCourse all on crafty ideas you can sell or workshops you can give in order to make more money from home.
This eCourse is geared towards workshops that will talk about teaching others how to make the crafts or to do it themselves and then sell them on marketplaces.
7 Day eCourse: Meaningful Crafty Product Ideas Topic Titles
Day 1 Email: Products you can make with a sewing machine (506 words)
Day 2 Email: Products you can make using cross-stitch (449 words)
Day 3 Email: Crochet projects that will bring meaning to your customer's family (394 words)
Day 4 Email: Scrapbooking your customer's family memories (366 words)
Day 5 Email: Creating a memory book workshop for kids (525 words)
Day 6 Email: Shadowbox displays make amazing products (428 words)
Day 7 Email: Teaching a child to cook (214 words)
10 Home Business Growth Articles
Once your audience has figured out what type of business they want to start they're going to wan to know how to marketing, network and grow their business so that they take it from an idea to an actual business.
These articles will help you teach them how to do that.
Home Business Growth Topic Titles

1. Four Important Considerations When Growing a Service-Based Business (580 words)
2. Pros and Cons of Branching Out of Your Niche (566 words)
3. Pros and Cons of Employing Another Person (531 words)
4. Setting Realistic Expectations (589 words)
5. Seven Important Considerations When Growing a Product-Based Business (581 words)
6. Ways to Avoid Distractions When Growing Your Home-Based Business (622 words)
7. Tips on How to Advertise Effectively When Growing Your Business (603 words)
8. Tips on How to Network Effectively When Growing Your Business (580 words)
9. Signs That You Are Ready to Grow Your Home-Based Business (573 words)
10. The Best Work to Outsource When Growing Your Business (590 words)
You'll also get a Canva eCover Template, 7-Day eCourse, Keyword Research and Bonus Royalty Free Images

I've come up with over 100 long tail keywords all related to owing a home based business – growing a business, marketing, setting it up and home based business ideas. You'll find some of these are what people like to call low-hanging fruit keywords while others have more searches.
But these are all high-targeted keywords that have the potential to easily get on the first page of search engines with. Search engine optimizing is important, so get a head start with this list.
PLUS BONUS – Royalty Free Images
Images are expensive to purchase, so I've found royalty free images that you can use for the articles or inside the eBook.
As you can see you're getting tons of content to help your audience with building and growing a home based business. This will always be on my site, but I'll be increasing the price to $47 for all the content, graphics, eCovers, keywords and bonus royalty free images.
DFY Home Based Biz PLR Bundle
Get It All For $47!
After you purchase this bundle – you will get to immediately download all of your content!
All PLR Products that you purchase from me are non-refundable.
PLR Rights Terms:
Don't pass on PLR rights to anyone, so your customers only get personal use rights.
Do not put my name on it.
Please note – this is PLR that I have bought a special license to sell. I have added a lot of extra to the package to make it even better and more useful for you. But rest assured It is high-quality content. I provide it because I want to make sure my customers get the opportunity to purchase what they need when they need it. Make sure you don't own this already. I will always let you know if a pack is under special license or not.
Wanna Share on Pinterest? Below is a PIN Image You Can Use?
GET MY DAILY PLR DEALS
(PLUS TIPS, TRICKS & TECHNIQUES TO USE PLR)
Tags: bonus royalty free images, Canva template, DFY eCourse, DFY social media blurbs, ebook plr, keyword research, PLR Articles, PLR Content
Business PLR, Done-For-You CategoriesPosted in 0 comments