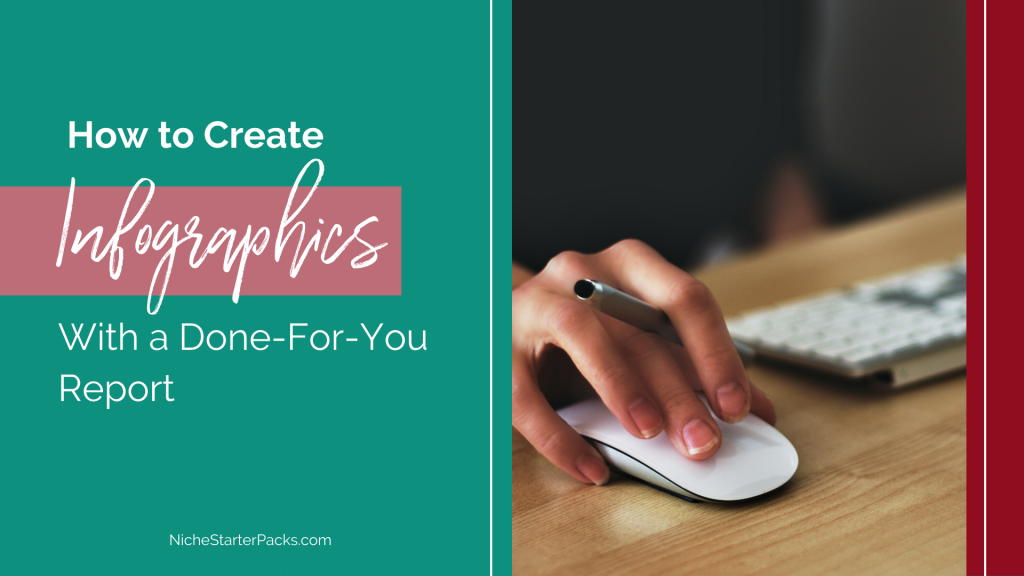 How to Create Infographics With a Done-For-You Report
Do you have a routine that you do every single morning? Not talking about a work routine, but just a morning routine. I drink coffee or sometimes tea. The tea I normally drink is Good Earth Sweet & Spicy Herbal but if I switched to green tea that would be so much better for me. Green tea is a superfood.
Superfoods are so good for your health, but the topic is good for you as a blogger as well. It is evergreen and crosses multiple niches.
Superfood Content Helps People in Different Niches
There are so many ways that people can use superfoods and in different niches.  You can use them on a mom blog, as well as a lifestyle blog.  Any health site such as wellness, diet, and fitness works well for this topic as well.
Jennifer Andersen's Superfoods PLR pack (Use Exclusive Coupon Code: SUPER30 – to save 30%) that has a wonderful combo of topics.  This continues to be a hot, trending topic in the health niche, and there is a lot you can do with this collection of PLR!
Done-For-You Product Included:
The Superfoods PLR Special main offer includes 5 different PLR reports, each of which includes different superfoods topics.
All reports also come with a report cover. Here are the reports you will get:
Report #1: Superfoods For Adults & Children
Report #2: Superfoods For Weight Loss
Report #3: Superfoods For Beauty and Skin
Report #4: Superfoods For Diabetes
Report #5: Superfoods For Mental Health
A food you might not think to be in this category is discussed – dark chocolate. Yum!
Create Infographics Out of Done-For-You Reports
I like how she has each report structured. With Report#5: Superfoods for Mental Health she has it broke down into 3 different topics – Anxiety, Depression, and Stress. Then for each of those topics, she gives examples of a superfood and what that type will help you with. Here is an example:
"Dark chocolate helps with anxiety thanks to the nutrients that help to reduce cortisol in the body. This is a stress hormone that leads to stress and anxiety symptoms, so a little dark chocolate is great for you."
This could be used as reports or you could also create an infographic out of the information from the reports. Create one for each topic and the superfoods that help or create one big infographic. Use Piktochart to make it happen. It has free templates to pick from.
Pinterest Infographic Examples
When you're done with the infographic add it to Pinterest.
Take a look at other Mental Health Infographics that people have on Pinterest. Some of these are pretty detailed – while others are just words. Both types of infographics look fantastic.
Infographics don't have to take a long time to create or really detailed. People like them because they provide a lot of information they need in a graphic format.
Infographic Resources: Blog Posts & Tutorials
I've covered these blog posts.
Here is another blog post and tutorial that I created. In this second tutorial, I've used a done-for-you template that I bought.
Repurpose Into an Opt-in
I would also create a report for this. Get an eCover made and then create an opt-in page. You can do this with Thrive Themes, Clickfunnel, or an HTML page.
After I was done I would add the Pin to Pinterest. In the description of each Pin make sure to use great keywords and then add your opt-in URL to the box and link it to the image. That way you would be getting some traffic to the opt-in page for each report.
So follow these steps and get your first infographics created.
I used this a specific done-for-you content bundle from Jennifer Andersen's store, but you can use the tips above on different PLR reports that you've purchased or pick them up in the shop at Niche Starter Packs.
The strategies I provided are not exclusive to that bundle or done-for-you content only. Try it with a report that you have – either brandable content or content that you've created from scratch.
~April
P.S. You can also grab another of Jennifer's Superfoods Volume 2 (Use Exclusive Coupon Code: SUPER30 – to save 30%) Done-For-You Content that has 5 more reports, 20 articles, and 5 product reviews.  
Did you like this blog post and want to keep it for later? Use this PIN: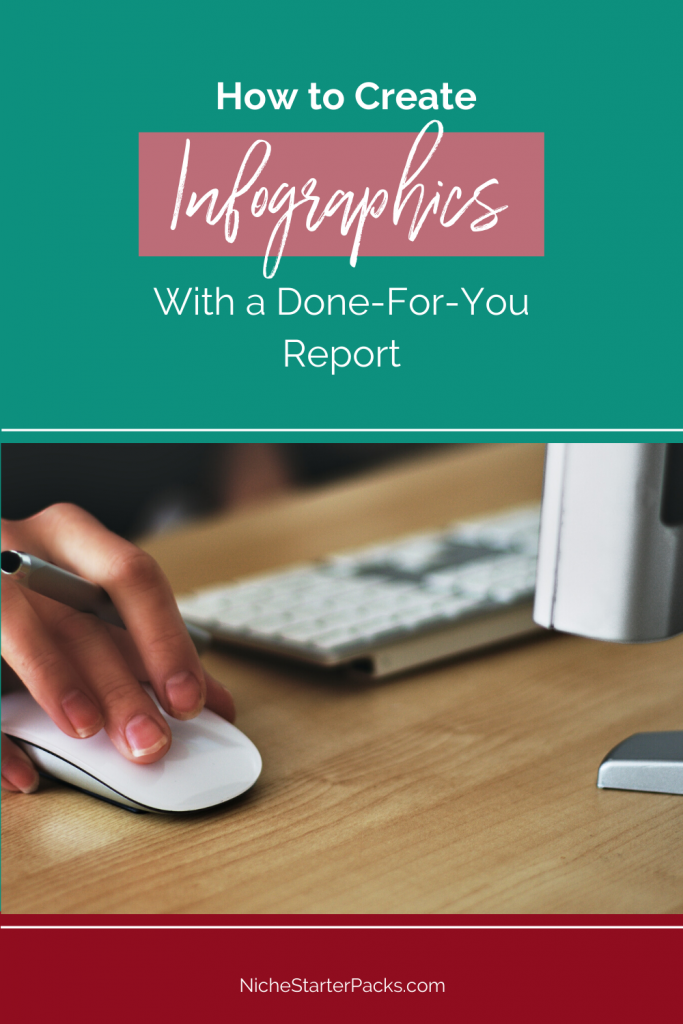 GET MY DAILY PLR DEALS
(PLUS TIPS, TRICKS & TECHNIQUES TO USE PLR)