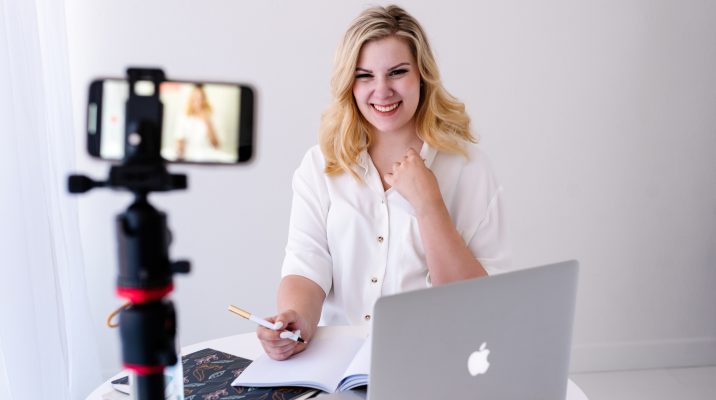 5 Powerful Ways To Use Challenges In Your Business
Back in October I started a Monthly 5-Day Challenge Content Club in the personal development or self-help niche. These challenges offer bite-size opportunities for you audience and others to get to know you over the course of a few days.
There are several ways that you can use these. Some of them are independent while others would work if you offered services like coaching or a high-end product.
1. Live 5-Day Challenge
This one works amazing if you have a high-end coaching or product that you want to share with others. To do this you would take the content from each day, read it, personalize it by adding your stories, and talking about what you plan to offer at the end. In these you want to connect with your audience so make sure to let them know why you are the best person to offer them this service – what is your experience, what results have your clients received from working with you, etc.
At the end of the live send participants to your offer.
During this time if you reduce the price a little it helps with conversion rates.
2. Create a 5-Day Challenge Product
For this suggestion it is very similar as the free Live Challenge, but you won't be doing it live unless you want to.
The first thing you'll want to do is personalize the content and make sure that your knowledge, stories, and branding is all through the content. Then you would create a video for each challenge day. You could also take the action steps and talk about how they can do them or give them examples.
Create an action guide and use the "What I Will Need" and the "Action Steps" sections provided in each of the DFY Monthly Challenge days. This makes a great resource for you audience.
After you're done set up the sales page and start helping people with your challenge… as well as collecting money.
3. Chatbot Messenger
You could add this as a chat bot to Facebook. You could change them out monthly or leave the one that gets the best results.
Once someone signs up the challenge will be set up to automatically send those who want it to them daily. This is powerful because it keeps you top of mind in a place that they frequent daily.
4. Add To a Membership
A few years ago I belonged to a membership and each month she would offer a challenge. As a member I would get to participate for free.
She would set up a sales page for those that wanted to participate but didn't want to join the membership.
These challenges were always great and participating was fun, plus it allowed me to work on something I was probably going to do anyway. When I participated there was always other people and we could talk to each other about our struggles and our wins.
5. Grow Your List
Offering a challenge to grow your list is another way to use the 5-Day Challenge. You could set this up to go out through emails for 5-days. This is exactly how it is designed, so there isn't much you'd have to do with the set up.
Pick a date to start, make sure your affiliates can promote, and then start promoting it.
Since you get once a month you could easily pick a different way to use these every single month. Or you could repurpose them and use the same challenge several times.
All of these ideas will take you time to set up. It really depends on which one you pick, how much time you'll spend, but once you have a system down it will get easier. Then if you record your steps you could take some of the work off your plate by a team member.
The best thing about this is that by helping your customer succeed you build a more personal connection – which is what you want in your business. People who are loyal, will trust you to make great products that work, and that will buy from you over and over again.
And successful challenges can be run in any type of business.
Plus, challenges are fun. Don't overlook this aspect when you're thinking about adding challenges to your business.
Have a great and productive day!
GET MY DAILY PLR DEALS
(PLUS TIPS, TRICKS & TECHNIQUES TO USE PLR)
How To Use PLR, PLR TipsPosted in 0 comments